Books | Jun 3, 2020
Abi Daré shortlisted for the Desmond Elliott Prize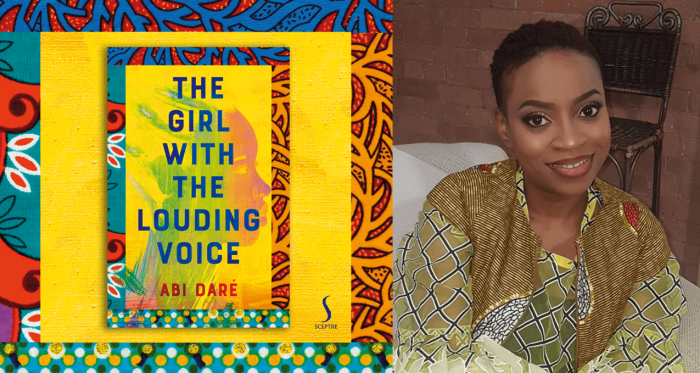 Abi Daré has been shortlisted for the 2020 Desmond Elliott Prize for her debut novel, The Girl with the Louding Voice (Sphere).
Alongside Daré, Okechukwu Nzelu and Derek Owusu (published by Dialogue Books and Merky Books respectively) have been shortlisted for the prize, which is
awarded for a first novel. The books, according to the National Centre of Writing who now administer the prize, "grapple with questions of identity and belonging as their young protagonists navigate the maze of modern-day life".
Daré's New York Times bestselling novel follows 14-year-old Adunni, a Nigerian
girl, who is sold first as a third wife and then as a domestic servant to a wealthy family in Lagos. Denied opportunity for education, Adunni is repeatedly told that she is nothing. But Adunni won't be silenced. She is determined to find her voice.
Preti Taneja, chair of the judges for the prize, hailed the story "a virtuosic study of female loss, determination, and of the subversive potential of words […] it magnificently reveals how language constructs us as humans. With immense skill, Daré creates an irresistible energy and powerfully sustains it on every page."
The Girl with the Louding Voice has previously won The Bath Novel Award in 2018 and was selected as a finalist in The Literary Consultancy Pen Factor competition in 2018. Daré's novel was also named a Most Anticipated Book of 2020 by The New York Times, Marie Claire, BBC, Vogue, Essence, PopSugar, Daily Mail, Electric Literature, Red Magazine, Stylist, Daily Kos, Library Journal, The Every Girl and Read It Forward.
The winner of The Desmond Elliott prize will be announced on 2nd July.