Books | Oct 31, 2019
Adam Kay hits one million copies and double Sunday Times Best Seller spot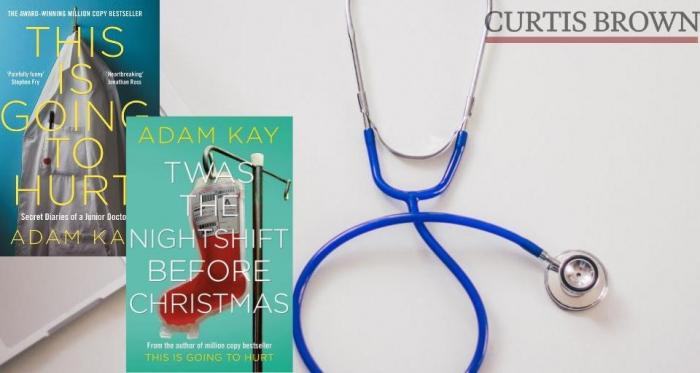 More than a year after first paperback publication, Adam Kay celebrates another week as Sunday Times number one in General Paperback with his runaway bestseller, This is Going to Hurt, while his follow up book, Twas The Nightshift Before Christmas, sails straight into the number one spot in General Hardback on its release.
Adam is the first non-fiction author in the UK to achieve a simultaneous number one spot in both formats. This news comes at the same time as This Is Going To Hurt officially surpassing one million physical copies across all print editions through Nielsen BookScan's Total Consumer Market. The title is now closing in on two million copies across all formats worldwide.
Previously This Is Going To Hurt became the longest running title in the Weekly E-Book Ranking number one spot, reaching more than twenty weeks when no other non-fiction title has spent longer than two weeks in the top spot.