Books | Jan 23, 2019
Adam Kay's Bestseller Wins Double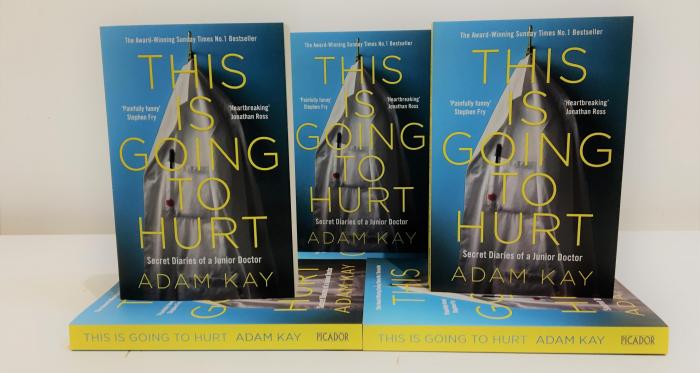 Adam Kay has been awarded two prizes in recognition of the record-breaking number of copies sold of his debut This Is Going To Hurt.
First published in 2017 by Picador, Kay's comic and moving account of life as a junior doctor was an instant bestseller. Pan Macmillan awarded Adam the Golden Pan Award for having sold over one million copies in all formats. In 2018, This Is Going to Hurt was Pan Macmillan's biggest-selling title in e-book and their second bestselling audiobook of all time.
Kay was also awarded a Nielsen Gold Bestseller Award for having sold half a million print copies in the UK. First launched in September 2001, the Nielsen Awards aim to celebrate the foremost bestsellers and to encourage readers to try new authors.
Adam Kay's second book Twas The Nightshift before Christmas will be published by Picador later this year.
Two Curtis Brown authors also joined the Nielsen Bestseller Awards Hall of Fame: Francesca Simon received an Honorary Platinum Award for the much-loved Horrid Henry Series, and Antony Horowitz OBE won an Honorary Platinum Award for his popular novels for children and adults, notably the Alex Rider series.