Books | May 27, 2020
Adele Parks reaches #1 on Sunday Times Bestseller List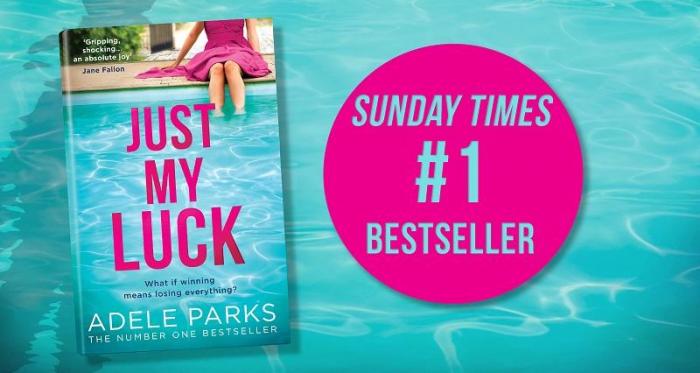 Just My Luck, the newest release from Adele Parks, has reached #1 on the Sunday Times Fiction Hardback bestseller list.

Nobody mines the dark side of human nature like Adele Parks and, in Just My Luck, she probes the rifts, bitterness and envy that spring to the surface after a life-changing lottery win. Awash with intrigue and toxic relationships, this gripping thriller fizzes with expertly sustained narrative tension. Parks' twentieth novel in twenty years is a riveting look at the dark side of wealth in this gripping take on friendship, money and betrayal, and good luck gone bad.

Lies, Lies, Lies, released in 2019, is also shortlisted for the 2020 Fiction Book of the Year in the British Book Awards, with the winner to be announced on June 29th.