Translation Rights | Dec 21, 2018
Anthony Horowitz's Magpie Murders wins Three Major Japanese Prizes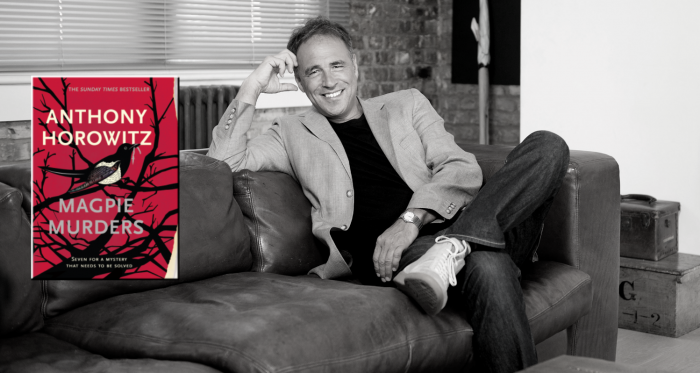 Anthony Horowitz's crime novel Magpie Murders has been named #1 of the 2018 Mystery Best 10 by Weekley Bungei Shuju today; #1 on the "Kono Mystery ga Sugoi" (That's the Great Mystery) 2019 Best Foreign Mystery List; and #1 on the 2018 "Honkaku Mystery Best 10", an annual mystery guide published by Hara Shobo ('Honkaku' means 'authentic' in Japanese).
Horowitz's
Magpie Murders
is a smart and subversive homage to the classic 'whodunnit' crime novel, featuring a mystery within a mystery. Susan Ryeland is editing the new tale by famous fictional novelist Alan Conway,
Magpie Murders
,when she discovers the last three chapters are missing: while trying to find them, she becomes embroiled in a murder mystery of her own.
Magpie Murders is a Sunday Times bestseller and was described by the Observer as "… a fiendishly plotted crime novel, with a fabulous twist." The Washington Post hailed it as "sleek, fun, cunning…a complex reckoning with Christie's immense popularity, and what it says about us as readers."
Magpie Murders has also previously won the Hayakawa #1 Best Mystery Award, which makes it a fourth-time first prize winner in Japan in 2018.