Books | Sep 14, 2020
Margaret Atwood wins Dayton Literary Peace Prize 2020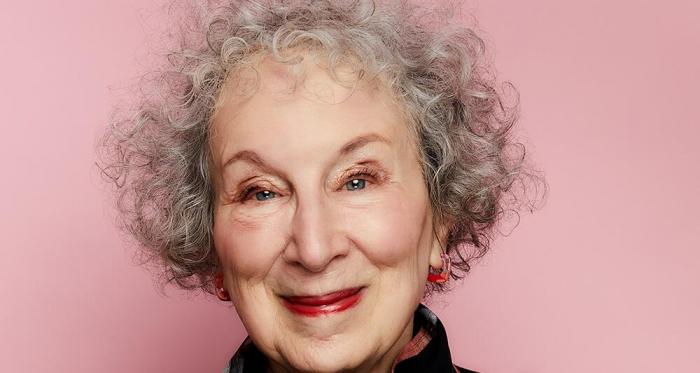 Margaret Atwood has won the 2020 Dayton Literary Peace Prize.
The Dayton Literary Peace Prize, inaugurated in 2006, is the first and only annual U.S. literary award recognizing the power of the written word to promote peace. The Dayton Literary Peace Prize invites nominations in adult fiction and nonfiction books published within the past year that have led readers to a better understanding of other cultures, peoples, religions, and political points of view.
Awarding the prize, judge Carol S. Loranger said:
Atwood is serious about educating her readers, both showing us our complicity and reintroducing us to our better angels. If serious writers have the duty to bear witness, warn, admonish, and instruct, they also have the obligation to entertain us, to draw us in, to make the experience worth the candle. Never didactic, always good humored and generous, Atwood does just that. With rich world-building and unexpected characterizations and inventive plots, she invites us to look behind and beyond our privilege and to be made uncomfortable by what we see. [...] It is for her outstanding lifetime literary achievement in fostering our understanding of others and of ourselves that we honor her.
On winning the award, Atwood said:
"What does writing have to do with peace?
Writing as the placing of words on surfaces – clay, stone, papyrus, vellum, paper -- not much. Early writing was used to record inventories and to praise rulers, but not to encourage peace.

But fiction writing is different. If the fiction presents its characters in the round – what they think, what they feel, who they love and fear – it's impossible not to realize that those being read about are as human as those doing the reading. And if the characters are from other places or other cultures, it becomes less and less possible to dismiss such people as not like us and therefore not our fellow mortals.

Writers are limited in their range – in what they are able to write about –whereas readers are not. Readers can read across the whole sweep of human experience – as far back in the past as they can see, as far afield as they can reach, as far into the future as it is possible to imagine. The closer we are to a person, the psychiatrists tell us, the harder it is to actually murder them. Perhaps that is the way in which reading is conducive to peace: it brings us closer together. If I feel I know you, understand you, and like you, why would I wish to make war on you?
That, at any rate, is our hope. We could certainly use a little hope, right about now."


Previous winners include John Irving, Gloria Steinem and Elie Wiesel. The awards ceremony, which was originally planned for October, is being rescheduled for spring 2021 because of pandemic precautions. Atwood will be joined by the 2020 winners of awards for fiction and nonfiction, finalists for which will be announced in October.