Original Audio & Podcasts | Jan 27, 2021
Audible Announces Bestselling Audiobooks of 2020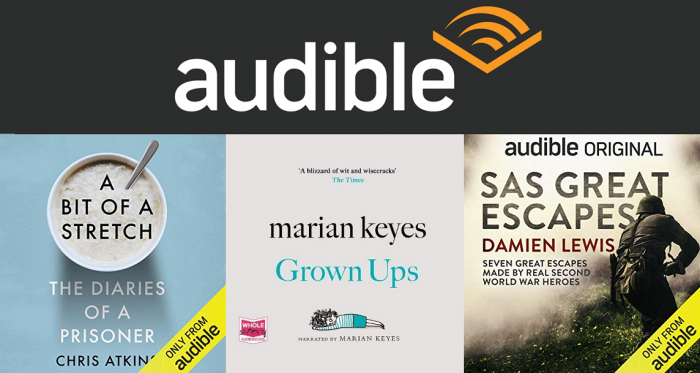 Chris Atkins, Marian Keyes and Damien Lewis have been named among Audible's bestselling titles. The list highlights the top 100 audiobooks that have been sold in 2020.
Chris Atkins' debut A Bit of a Stretch recounts the writer's experience in the British prison system, revealing the true scale of the prison crisis and why it is costing us all.
The Sunday Times Bestseller Grown-Ups marks Marian Keyes' fourteenth novel, but her first time narrating and details the glamourous yet unravelling lives of the Casey family.
Damien Lewis's SAS Great Escapes unfolds the seven most audacious escapes made by the SAS during World War Two and the stories of the men whose only choice was to: Escape. Evade. Survive.

.