Theatre, Film and TV | May 15, 2018
Bert Tyler-Moore and George Jeffrie's The Windsors airs its Royal Wedding Special, directed by Adam Miller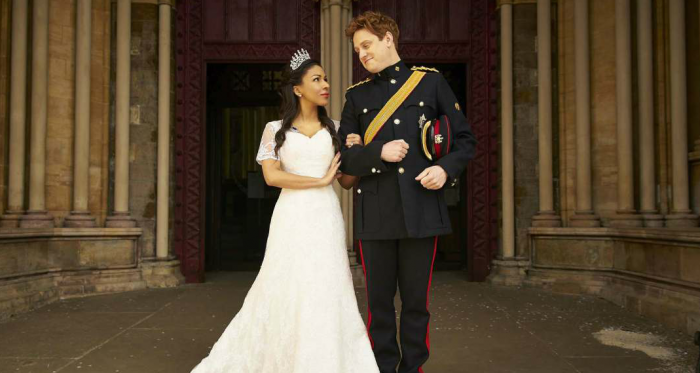 The Windsors Royal Wedding Special, written by Bert Tyler-Moore and George Jeffrie, and directed by Adam Miller, airs on Channel 4 on May 15th at 9pm.
This satirical comedy returns to celebrate the royal event of the year. Harry (Richard Goulding) and Meghan (Kathryn Drysdale) are excited about their impending marriage, but before their big day, they must take Charles (Harry Enfield) to America to meet Meghan's mum, Doria (Suzette Llewellyn).
Bert and George are the co-creators of BAFTA-nominated series The Windsors, the second season of which aired in 2017. They also co-created the hit Channel 4 comedy, Pete versus Life and Star Stories, which won a British Comedy Award for Best New Television Comedy in 2006 and was nominated for a Broadcast Award and an RTS Award and a BAFTA for Best Comedy.
Adam Miller is an acclaimed director. Work includes both series of The Windsors, Broadcast award-winning Some Girls, and his own original series Mongrels. Adam is due to direct new comedy series Warren starring Martin Clunes for the BBC later this year.
Reviews:
"The Windsors Royal Wedding Special is so good it is worth camping out in the rain for two weeks just to get a glimpse of" The Independent
After its air date on May 15th, The Windsors Royal Wedding Special will also be available to stream on All4, here, where you can also catch up on season 1 and 2.