Books | Jul 30, 2020
Bestseller success: Jojo Moyes goes into the charts at number one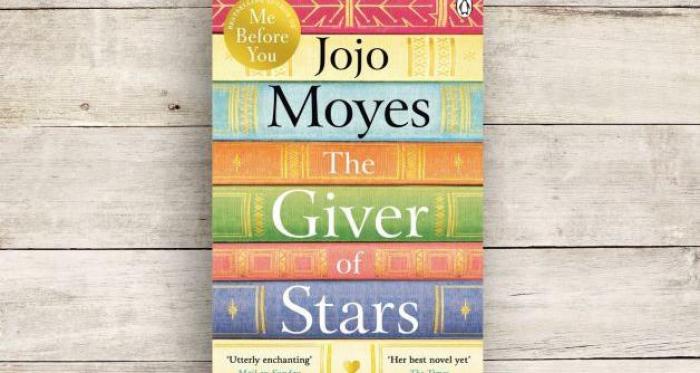 The Giver of Stars, a sweeping historical tale of education and friendship from Jojo Moyes, has sailed into The Sunday Times Fiction Paperback top spot on its first week of release. The hardback was released in October 2019 to great success, hitting bestseller spots in both the Sunday Times and New York Times. Set in rural Kentucky, the novel tells the story of Alice Wright and a group of extraordinary women who rally together to deliver books to the isolated and vulnerable.
Alongside The Giver of Stars are a staggering thirteen Curtis Brown titles in the Sunday Times bestseller chart this week, continuing the unprecedented trend of bestseller success our authors have achieved over recent weeks.
Booker Prize winner Bernardine Evaristo is number three in the Fiction Paperback chart with Girl, Woman, Other and Santa Montefiore's The Secret Hours sits at number eight.
The Hardback Fiction chart sees releases from David Mitchell and S.J.Parris with Utopia Avenue at number eight and Execution at number nine, respectively.

Staying at the top of the Hardback Non-Fiction chart at number two is Dear NHS edited by Adam Kay, which also features contributions from a number of Curtis Brown clients, and Denise Welch's The Unwelcome Visitor at number five. New releases from Don Black and Christ Frantz have entered the chart; Black's Sanest Guy in the Room is number nine and Frantz's Remain in Love is number ten.
In the Non-Fiction Paperback charts is Three Women by Lisa Taddeo at number three, with Lady Anne Glenconner going strong at number five with Lady in Waiting, and Adam Kay's bestseller This Is Going To Hurt sticking at number eight, meaning once again he has two titles simultaneously in the Sunday Times chart.
Quick & Easy, the new recipe book by Ella Mills, founder of Deliciously Ella, retains its place in the Manuals chart at number three.

Finally in the Children's chart, Matthew Syed remains in the top ten with You Are Awesome, currently at number nine.
Huge congratulations to all our authors, a truly fantastic week in the charts!