Theatre, Film and TV
Black Mirror returns to Netflix
Dec 14, 2017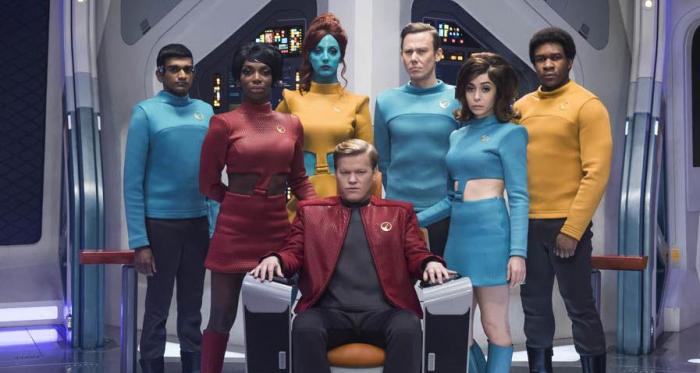 The multi-award winning dystopian series Black Mirror returns to Netflix on Friday December 29th with episodes directed by John Hillcoat and Toby Haynes and writing from Will Bridges.
Season 4 of Black Mirror takes us into six disturbing alternative realities. Episode one, 'Crocodiles', is directed by John Hillcoat and explores a world where memories are no longer private. John Hillcoat has directed several award winning feature films. His film The Proposition was nominated for eight Australian Film Institute Awards, including Best Director, Best Original Screenplay and Best Film, and won Best Feature Film at the IF Awards that year.

Set in the realms of deep space, 'USS Callister' (episode 4) is directed by Toby Haynes and co-written by Will Bridges and Charlie Brooker. Toby has worked as a director and exec-producer on all seven parts of the acclaimed Jonathan Strange and Mr Norrell, for Cuba Pictures and BBC1 and Will Bridges wrote 'Shut up and Dance' for Season 3 of Black Mirror. His other forthcoming writing projects include fiction feature film Prize of Peril with Studio Canal and Grand Electric, and an episode of the smash hit drama series Stranger Things for Netflix.
Black Mirror offers a dark and terrifying examination of modern society with six standalone episodes. Since its release in 2011, the Charlie Brooker creation has gone on to win a host of awards including The Primetime Emmy Award for Outstanding Television Movie and Outstanding Writing.

Watch the trailer for Black Mirror, Season 4, here. Black Mirror will air on Netflix Friday 29th December at 8am.