Translation Rights
Books by Greenwell, Partlow and Williams among the Top Ten of 2016
Oct 31, 2016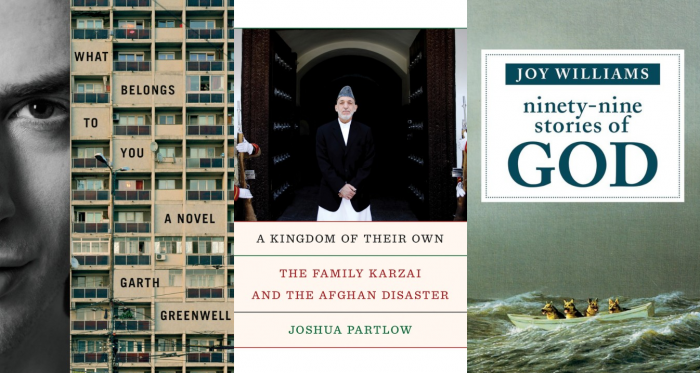 Books by Garth Greenwell, Joshua Partlow and Joy Williams have been named among the Top Ten Books of 2016 by Publishers Weekly. The annual list, complied by the trade magazine, honours the finest fiction and non-fiction works of the past twelve months.

Inclusion on this list tops off a fantastic year for Garth Greenwell's What Belongs to You. Since its publication in January it has sold in nine translation markets and been longlisted for the National Book Award. Exploring the relationship between an American teacher in Bulgaria and a young prostitute, Publishers Weekly stated that this debut novel established Greenwell as "a master of driving to the heart of obsession, fear and love".

Joshua Partlow spent four years reporting from Afghanistan as the Washington Post's Kabul bureau chief, a topic he returns to in his debut book. A Kingdom of Their Own "offers an eye-opening perspective on what went wrong" in what became America's longest war, and the role President Hamid Karzai and his family played in it.

Williams made the list for the her short story collection Ninety-Nine Stories of God. Published in June, Publishers Weekly deemed this "transcendent" book one "to be puzzled over and enjoyed across multiple readings".

The complete Top Ten, which also includes works by luminaries such as Annie Proulx and Nobel laureate Svetlana Alexievich, can be found here.