Translation Rights | Jan 17, 2020
Bowditch, McLean and Murn shortlisted for the Indie Book Awards 2020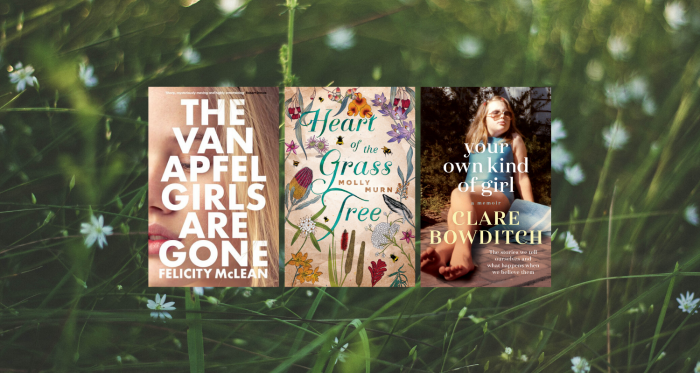 Leading Edge Books have announced the shortlist for the Indie Book Awards 2020 and Clare Bowditch, Felicity McLean and Molly Murn have all been nominated.
McLean's thriller The Van Apfel Girls Are Gone, which was described by the Daily Mail as 'an entrancing, melancholy debut', was shortlisted for Best Debut Fiction.
Under the same category, Murn's novel Heart of the Grass Tree was also listed; Australian Women's Weekly hailed her debut as 'exquisite storytelling from a vital, lilting new voice'.

Clare Bowditch was shortlisted for Best Non-Fiction for Your Own Kind of Girl. Clementine Ford has said that her sectional memoir 'cements her status as one of Australia's most mesmerising story tellers'.
The shortlist titles are chosen by independent booksellers from across Australia who are also members of Leading Edge Books. Established in 2008, the awards aim to 'recognise and celebrate independent booksellers as the number one supporters of Australian authors'. The Indie Book Awards are now considered the forerunners of all prestigious Australian book awards.
The winners will be revealed at the Leading Edge Books conference in Brisbane on March 23rd.