Books | Mar 25, 2022
British Book Awards 2022 shortlist announced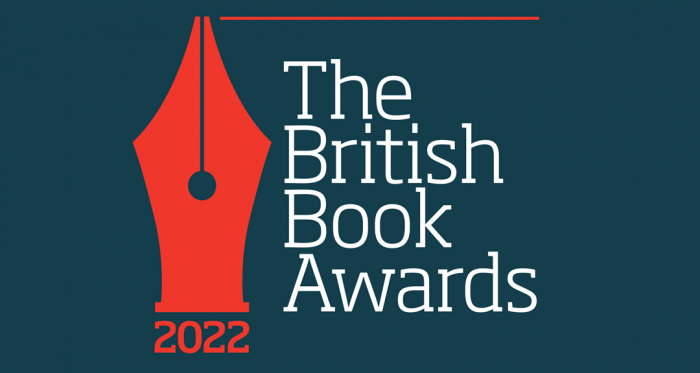 Curtis Brown authors have collectively secured seven shortlist nominations across multiple categories in both Adult's and Children's fiction and non-fiction from best-selling authors such as Adam Kay, Anna Jones, Bella Mackie, Lisa Jewell and Jane Fallon.
Full list below:
KAY'S MARVELLOUS MEDICINE by Adam Kay. Shortlisted for the children's non-fiction book of the year.

This is the second middle-grade book from former Junior Doctor Adam Kay, best known for record breaking and best-selling memoir This Is Going to Hurt (recently adapted into a smash hit BBC prime time drama starring Ben Whishaw). Kay's Marvellous Medicine is a hilarious and gruesome look at the human body through history, exploring all the crazy remedies healers of the past attempted on poor unsuspecting patients.
ONE: POT, PAN, PLANET by Anna Jones. Shortlisted for Book of the Year in Lifestyle.

In the Sunday Times-bestselling ONE: POT, PAN, PLANET, award-winning cook Anna Jones blazes the trail again for how we all want to cook now: quickly, sustainably and stylishly. In this new collection of over 150 brilliant recipes, she limits the pans and simplifies the ingredients for all-in-one dinners that keep things fast and easy.
HOW TO KILL YOUR FAMILY by Bella Mackie. Shortlisted for Debut fiction Book of the Year.

This debut novel from journalist and author of JOG ON, Bella Mackie, was the bestselling debut of 2021, selling 100,000 copies since publication and reaching number #2 on the Sunday Times Bestseller list. HOW TO KILL YOUR FAMILY follows Grace Bernard - daughter, sister, colleague, friend, and serial killer - who has lost everything. And now she wants revenge. A fierce and addictive novel about class, family, love… and murder.
MAYBE I DON'T BELONG HERE by David Harewood. Shortlisted for Book of the Year.

David's memoir is a deeply personal exploration of the duality of growing up both Black and British, recovery from crisis and a rallying cry to examine the systems and biases that continue to shape our society. A powerful and provocative account of a life lived after psychosis, David uncovers devastating family history and investigates the very real impact of racism on Black mental health.
EMPIRE OF PAIN by Patrick Radden Keefe. Shortlisted for Non-Fiction Book of the Year.

Winner of the 2021 Baillie Gifford Prize for Non-Fiction, shortlisted for the 2021 Financial Times/McKinsey Business Book of the Year Award and one of Barack Obama's Favourite Books of 2021, this is the gripping and shocking story of three generations of the Sackler family and their roles in the stories of Valium, OxyContin and the opioid crisis.
CLOUD CUCKOO LAND by Anthony Doerr. Shortlisted for Fiction Book of the Year.
A National Book Award finalist, a New York Times bestseller and a Guardian pick for best fiction of 2021, CLOUD CUCKOO LAND is an enthralling, sprawling epic spanning thousands of years. A shining story of resilience and a celebration of storytelling itself from the prize-winning, international bestselling author of ALL THE LIGHT WE CANNOT SEE.
WORST IDEA EVER by Jane Fallon. Shortlisted for Pageturner of the Year.

Sunday Times Bestselling author Jane Fallon, dubbed the "queen of the revenge novel", doesn't disappoint with her wickedly brilliant novel, WORST IDEA EVER. In her classically funny, insightful and sharp voice, Jane explores the complexities of female friendship and how a little white lie between friends can become so much more.
THE NIGHT SHE DISAPPEARED by Lisa Jewell. Shortlisted for Audiobook (Fiction) of the Year.

A huge pre-order drive saw Lisa Jewell's latest hit number one on Audible and Apple UK charts in publication week. The narrator, Joanne Froggatt, brought depth and complexity to the three female voices, with Jewell praising it as a "perfect match" for novel and narrator. A strong performance since publication has catalysed sales across all of Jewell's titles.
The winners will be announced at a ceremony on 23rd May.