Theatre, Film and TV | Nov 2, 2020
British crime drama Looted is released on demand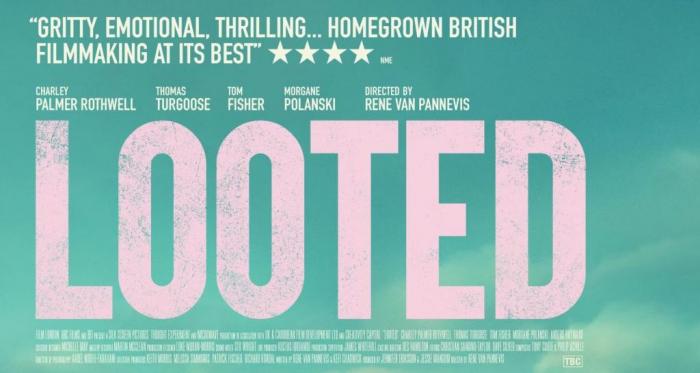 Looted is a British Crime Drama, written by Kefi Chadwick, available to watch on demand from November 6th. It is available to rent from various outlets including Prime Video, Google Play, Virgin Media, iTunes and at home cinemas. See the full list here.
"Rob is a car-jacker, living a life drowning with risk in the cash-starved port town he calls home. He shares a house with his dying father who thinks he's out job hunting.Rob manages to keep his two worlds perfectly separated until best mate Leo gets him involved in a bigger, riskier job which goes terribly wrong. With his relationship with his distant father in shreds and betrayed by his best mate, unexpected hope comes from Leo's girlfriend Kasia."
Looted was nominated for Best First Feature, and won the FIPRESCI Prize at the Tallinn Black Nights Film Festival in 2019.

Looted was developed and produced through the Film London/BBC Films/BFI Microwave scheme.


"Gritty, emotional, thrilling.. Homegrown British filmmaking at its best." - NME ★★★★

"An impressive film about a pair of car thieves in the north of England combines social commentary, poignant drama and lyrical cinematography." - The Guardian ★★★★