Actors | Aug 25, 2021
Carrie Hope Fletcher goes to the ball in Andrew Lloyd Webber's new musical Cinderella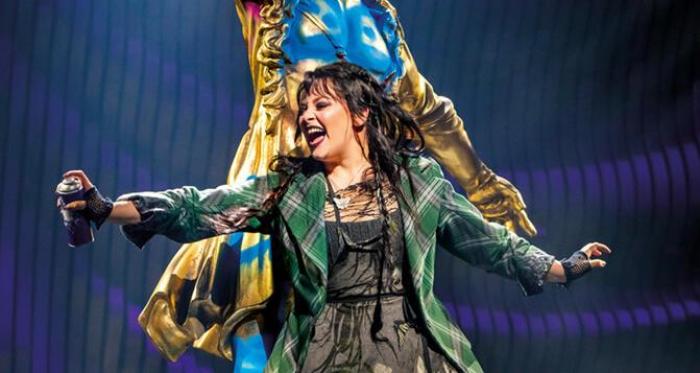 Carrie Hope Fletcher leads the cast as loud-mouthed outcast Cinderella,
with Ivano Turco in his professional debut as Prince Sebastian, Vinny Cole as
Arthur and Lauren Stroud completing the company.
Cast by David Grindrod CDG, this new musical is an original take on the
classic fairy tale, which is set in the fictional town of Belleville, the most
aggressively picturesque town in the history of the world populated exclusively
with gorgeous townsfolk striving for perfection.
Cinderella opens at the Gillian Lynn Theatre on 18th August 2021.

★★★★– What's on Stage
'Carrie Hope Fletcher is perfectly cast as Cinderella…just the right amount of self-assertive bolshiness and sweetness to make her entirely endearing. She also sings like a dream.'


★★★★★ - The Guardian

'Ivano Turco, is equally excellent as Prince. Turco delicately delivers the tender ebb and flow of his ballad Only You, Lonely You'
'Carrie Hope Fletcher owns the rebellious reputation Cinders has been given…Fletcher slips brilliantly into her character with winning appeal.'
Carrie Hope Fletcher singing 'I Know I Have a Heart' from Cinderella