Books | Sep 10, 2019
CB Authors feature on 2020's Quick Reads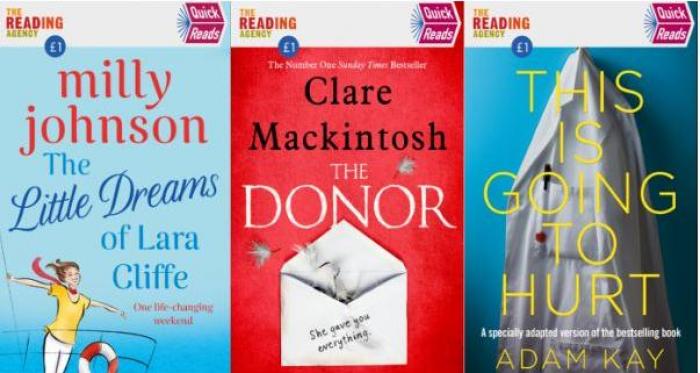 Adam Kay and Clare Mackintosh are among those selected for the Quick Reads 2020 campaign.
Launched in 2006, Quick Reads aims to help tackle adult literacy, mental health and social isolation through the power of reading. Since it's inception it has distributed over 4.8 million copies of more than 100 titles, and the books have been loaned more than five million times through libraries. Each year they work with best-selling authors to produce six short and engaging books for adult readers and previous authors have included Jojo Moyes, Ian Rankin and Anne Cleeves. In 2018, after announcing they were unable to secure financial support, Jojo Moyes generously offered funding to continue Quick Reads for a further three years.
The 2020 campaign will feature a short story from Mackintosh called The Donor and a specially adapted version of This is Going Hurt from Kay.
The titles retail at just £1 each and will be published on 20th February 2020.