Heritage | Jul 15, 2019
Celebrating the centenary of Iris Murdoch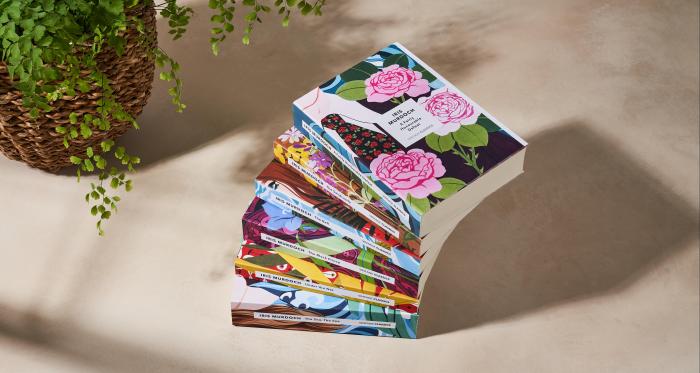 In the 1990s, The Times named Iris Murdoch as 'the greatest living novelist in English', and Antonia Byatt wrote that she was 'the most important novelist writing in her time'. The 15th July 2019 would have been the Booker-Prize-winning novelist's 100th birthday.
To celebrate her centenary, Vintage have reissued six of Iris' best novels, with new phenomenal new introductions by Sarah Perry, Daisy Johnson, Garth Greenwell, Bidisha, Charlotte Mendelson and Sophie Hannah and beautiful jackets illustrated by Bijou Karman.

Alongside coverage from the likes of The Guardian, The New York Times, The Paris Review and more, Radio 4 celebrated Iris with a special episode of Open Book. In Dublin, where Murdoch was born, her centenary has been commemorated with a beautiful new An Post stamp and a heritage plaque, as well as with a fantastic campaign called 'Philosophy by Postcard'. A Festschrift has been privately published, with beautiful testaments to Murdoch's work and life by writers such as William Boyd, Mary Beard and Ben Macintyre. ​
The overwhelming message is that the world is ready for an Iris renaissance – the outpouring of passion for her books has been extraordinary.
Take a look at the six titles being reissued by Vintage here.