Theatre, Film and TV
Chinese Burn launches on BBC Three
Nov 27, 2017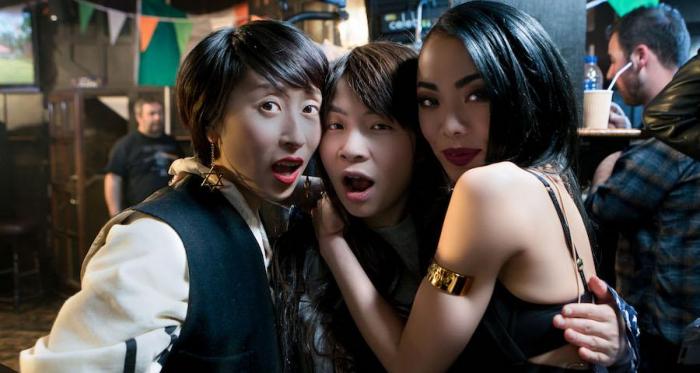 Chinese Burn written by and starring up-and-coming talents Yennis Cheung and Shin-Fei Chen is launching on BBC Three.
Named as one of TV Times' 'Best of On Demand' Chinese Burn is a stereotype smashing, sitcom which follows the escapades of "three 'normal' Chinese girls": Elizabeth the failed Chinese daughter, Jackie the feisty struggling actress and Fufu the Buddhist princess. Chinese Burn explores their lives in London as they negotiate the trials of modern life in the capital; struggling with rent, careers, relationships and sex.
"A caustic sitcom in the style of Fleabag. Its ballsy leads – Jackie, Elizabeth and Fufu – are on a mission to shake up the way east Asian women are perceived… Compelling and Important" The Guardian.
Yennis Cheung and Shin Fei Chen are writers, performers and creators for TV. Their goal is to tackle stereotypes and to share real East Asian experiences of living in London. Chinese Burn is their debut sitcom.
Chinese Burn is TV & Satellite Week's best show of the week and Inside Soap 'Don't Miss!' recommendation. The show is available on BBC iPlayer.