Theatre, Film and TV
Curtis Brown at Sundance 2019
Jan 14, 2019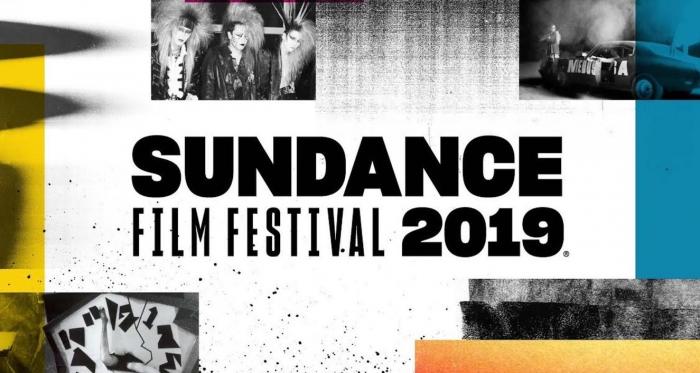 Running from 24th January – 3rd February, the 2019 Sundance Film Festival will feature a host of Curtis Brown actors, writers and directors.

Tom Sturridge stars in the world premiere of Velvet Buzzsaw. Written and directed by Dan Gilroy, this thriller is set in the LA contemporary art scene and also stars Jake Gyllenhaal, Rene Russo, Toni Collette, and Zawe Ashton.

The Last Tree, the second feature written and directed by Shola Amoo, will have its world premiere on the opening night of the festival and will compete in the World Cinema Dramatic section. The film follows the story of Femi, a British boy of Nigerian heritage who, after a happy childhood in rural Lincolnshire, moves to inner London to live with his mum. Struggling with the unfamiliar culture and values of his new environment, teenage Femi has to figure out which path to adulthood he wants to take, and what it means to be a young black man in London. The film also features Gbemisola Ikumelo.
Animals
adapted by
Emma Unsworth
from her best-selling novel will premiere at the festival. Directed by Sophie Hyde and starring Alia Shawkat and Holliday Grainger, the film is a fierce and unapologetic celebration of female friendship.

Kaya Scodelario stars in Extremely Wicked, Shockingly Evil and Vile, which will have its world premiere at the festival. Scodelario plays Carole Anne Boone who is the ex-wife of serial killer Ted Bundy, played by Zac Efron. Directed by Joe Berlinger, the film chronicles Bundy's crimes.

Nathan Stewart-Jarrett stars in Mope. Directed by Lucas Heyne, the film will have its world premiere at the festival. The story follows two 'mopes' – the lowest-level male performers in the porn industry – as they set their sights on an impossible dream: stardom.

Mette Bolstad has co-written the Norwegian film Sonja: The White Swan. Directed by Anne Sewitsky, the film is based on the true story of Sonja Henie who traded in her life as a professional figure skater to become an actress in 1930s Hollywood.

The Mustang, co-written by Brock Norman Brock, stars Matthias Schoenaerts as a convict in rural Nevada who is required to participate in a rehabilitation program training wild horses. This is Laure de Clermont-Tonnerre's directorial debut and Robert Redford is the executive producer.

Adam Bakri and Jeremy Northam feature opposite Keira Knightly in the world premiere of Official Secrets. Directed by Gavin Hood, the film follows the true story of British Intelligence whistleblower Katharine Gun (Knightly).

Tosin Cole and Jack McMullen star in The Souvenir. Directed by Joanna Hogg, this will be the world premiere. The film follows a quiet art student who, much to the concern of her mother and friends, falls deeply into an emotionally fraught relationship with a charismatic but untrustworthy man. The film stars Honor Swinton Byrne, Tom Burke, Tilda Swinton.

Nicholas Galitzine stars in Share, which will have its world premiere in the US Dramatic Competition category. Pippa Bianco directs this thriller that follo ws sixteen-year-old Mandy, who, after discovering a disturbing video from a night she doesn't remember, must try to figure out what happened to her.

Leah Harvey, Hannah Rae and James Burrows can be seen in Fighting with My Family, which will premiere at the festival as the 'Secret Screening'. Written and directed by Stephen Merchant and produced by Dwayne Johnson, the film follows Paige (Florence Pugh), from her beginnings in Norwich to WWE stardom.