Books | Nov 29, 2018
Curtis Brown Authors in Top Ten Books of 2018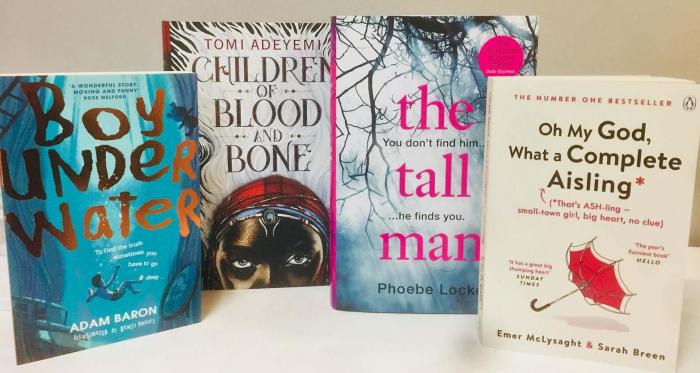 Several Curtis Brown authors have been listed in NetGalley UK's Top Ten Books of the year 2018.
Two books for younger readers have been included for their immediate popularity this year. Tomi Adeyemi's debut fantasy, Children of Blood and Bone draws on West-African traditions to tell a story of magic, danger and bravery. In Boy Underwater by Adam Baron, ten-year-old Cymbeline has never been allowed near water, with his first swimming lesson approaching he begins to uncover why.
Phoebe Locke's psychological suspense thriller The Tall Man, which was published by Wildfire in June 2018, is also included in the list of this year's most popular books. Emer McLysaght and Sarah Breen's number-one bestselling novel Oh My God, What a Complete Aisling made it onto the list, after a week of great success for the two authors.
NetGalley was set up in 2008 to amass reviews and recommendations of the best and most current in publishing from industry professionals.