Books | Jan 24, 2020
Curtis Brown authors triumph at Nielsen awards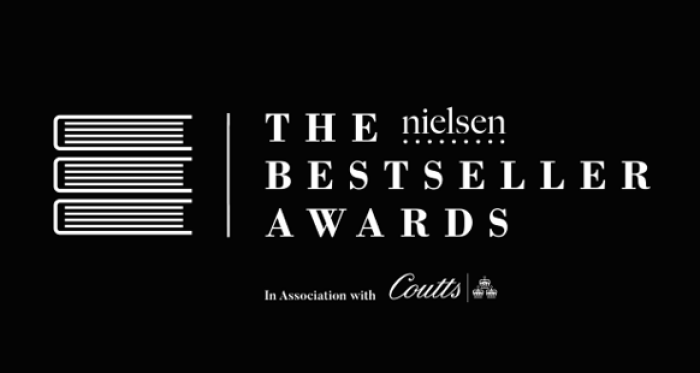 Jojo Moyes, Adam Kay and Margaret Atwood were amongst eight authors whose books won Platinum awards at the Nielsen Bestseller Awards. Each Platinum award recognises titles with lifetime sales of over one million copies, as measured by Nielsen BookScan.
In the fiction category, Jojo Moyes' After You (Penguin) and Margaret Atwood's
The Handmaid's Tale (Vintage) were awarded this accolade, while Adam Kay won for his professional memoir This is Going to Hurt (Picador).

While accepting her award, Jojo Moyes thanked her publishers Penguin Michael Joseph, who "took a chance on me" and her agent, Sheila Crowley.
She also took the opportunity to speak about the crucial importance of promoting adult literacy as well as to talk about the new Quick Reads list which is coming out in a few weeks. Quick Reads, a scheme commissioned by The Reading Agency, was saved from closure by Jojo Moyes in 2018.
Accepting Margaret Atwood's award on her behalf, Vintage MD Richard Cable described 2019 as "a truly extraordinary year". The Testaments, the long-awaited sequel to The Handmaid's Tale, was published by Vintage in September 2019 and went straight to Number 1 in The Sunday Times bestseller list. The Testaments also won a Silver award for lifetime sales over 250,000 at the ceremony.

Adam Kay and Jojo Moyes also took home Gold awards (for lifetime sales over 500,000) for Twas the Nightshift Before Christmas (Picador) and Still Me (Penguin) respectively. Upon collecting his two awards, Adam Kay commented on the effect his bestselling memoirs have had: "these books have literally changed my life".

Lucy Foley won Silver award for her Sunday Times No.1 bestselling crime thriller, The Hunting Party.
Winning her third double award in a row, Erica James took home two Silver awards for Love and Devotion and Tell it To the Skies (both Orion) and thanked her agent, Jonathan Lloyd, who she had been with since her very first book, as well as her publishers, booksellers and readers.