Books | May 17, 2016
Curtis Brown Books on Screen in 2016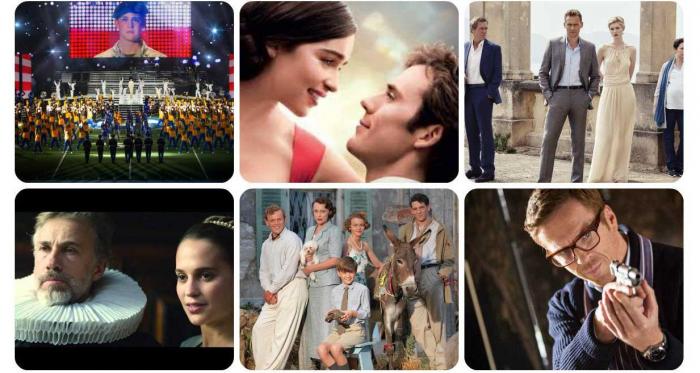 2016 is shaping up to be a major year for Curtis Brown authors in book-to-film adaptations.
Earlier this year John le Carré's espionage thriller The Night Manager premiered on BBC1 in the UK and AMC in the States. The four-part adaptation was written by David Farr, directed by Susanne Bier, and starred Tom Hiddleston, Hugh Laurie, and Olivia Colman.
ITV's The Durrells, based on Gerald Durrell's My Family and Other Animals, charmed viewers across the country, winning audience shares of up to 30%. Simon Nye wrote the series, which stars Keeley Hawes as a woman who, along with her four children, begins a new life on the island of Corfu. ITV confirmed in April that they were commissioning a second season of the show.
The movie of Our Kind of Traitor, another of John le Carré's high-octane thrillers, was released in cinemas in May 2016 with a screenplay by Hossein Amini. Susanna White directs Damien Lewis, Stellen Skarsgard, and Naomie Harris in a story about a young couple on holiday who end up in the crosshairs of the Russian Mafia.
Fans of Jojo Moyes, best-selling author and now screenwriter, are eagerly awaiting the release of Me Before You. The unlikely lovers at the story's heart are played by Emilia Clarke and Sam Claflin, and the movie is directed by Thea Shurrock.
Later this year sees the release of The Light Between Oceans, based on the novel by Conville & Walsh client M.L. Stedman, adapted and directed by Derek Cianfrance. Michael Fassbender and Alicia Vikander star in this moving drama about a couple who rescue and raise an abandoned baby on a remote Australian island.
The long-awaited adaptation of Deborah Moggach's powerful historical novel Tulip Fever, written by Tom Stoppard, will be released this summer. The movie is directed by Justin Chadwick and stars Alicia Vikander, Cara Delavingne, and Jack O'Connell.
The wartime story Billy Lynn's Long Halftime Walk, based on the novel by Ben Fountain, is also scheduled for summer release. Directed by Ang Lee, adapted by Jean-Christophe Castelli, and starring Kristen Stewart, Vin Diesel, and Garrett Hedlund, the movie follows the journey of a young soldier returning from Iraq.
Online broadcaster Hulu has also recently announced a straight-to-series order for The Handmaid's Tale, adapted from Margaret Atwood's award-winning novel by Bruce Miller for MGM Television. The series will star Elisabeth Moss as Offred, a woman trying to survive in a dystopian, totalitarian society.