Books | Apr 11, 2019
Curtis Brown clients at Theakstons Old Peculiar Crime Writing Festival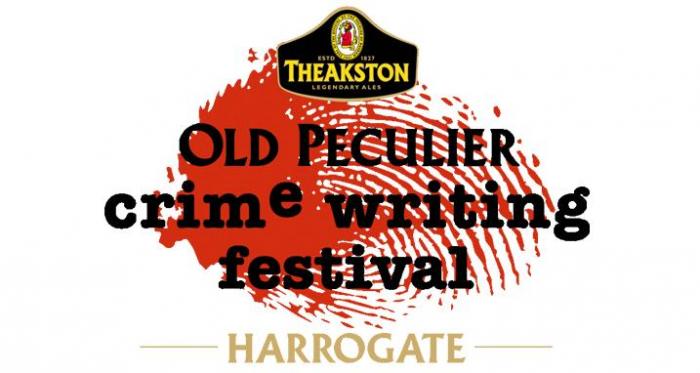 The Theakstons Old Peculiar Crime Writing Festival will take place between the 18th and 21st of July and Gytha Lodge, Jane Harper, Victoria Selman, Tammy Cohen, Laura Marshall, Louise Candlish, Chris Hammer, Renee Knight, Jeffery Deaver, William Shaw, Vanda Symon, Lisa Jewell, Sinead Crowley, Phoebe Locke, Colette McBeth, Chris Whitaker and Jonathan Freedland will all be attending.
The Harrogate festival, now in its 17th year, will feature creative writing workshops, talks by leading authors and group discussions, including panels on politics in crime fiction and what the genre can tell us about class. The events will be held in the Old Swan Hotel in the heart of the North Yorkshire town, and organisers promise an 'intoxicating mix of comedy, cabaret, heated debate, and scintillating socialising.'
Friday 19th July 10.30am
Sinead Crowley will participate in a panel of Irish crime writers.
Friday 19th July 12pm
Renee Knight and William Shaw will be participating in a discussion on what crime fiction can tell us about class today.
Friday 19th July 3.30pm
Vanda Symon and Jane Harper will join a panel of crime writers from Australia and New Zealand to discuss Antipodean Noir.
Friday 19th July 3.30pm
Victoria Selman will be in the Orion Incident Room for a live recording of the Crime Girl Gang podcast
Saturday 20th July 9am
Jeffery Deaver will be in conversation with Mari Hannah.
Saturday 20th July 12pm
Gytha Lodge and Chris Hammer will join a panel of exciting new authors handpicked by 'Queen of Crime' Val McDermid.
Saturday 20th July 1pm
Chris Whitaker is one of the focus authors at the Bonnier garden party, at the Papakata Tent/The Secret Garden.
Saturday 20th July 2pm
Lisa Jewell will sit on a panel of crime writers discussing how to 'make 'em laugh, make 'em cry'.
Sunday 21st July 9am
Jonathan Freedland will be talking about the big issues in a discussion of crime writing and the political climate.