Books | Jul 4, 2018
Curtis Brown Creative announce BAME Writing Scholarship for YA and Children's Fiction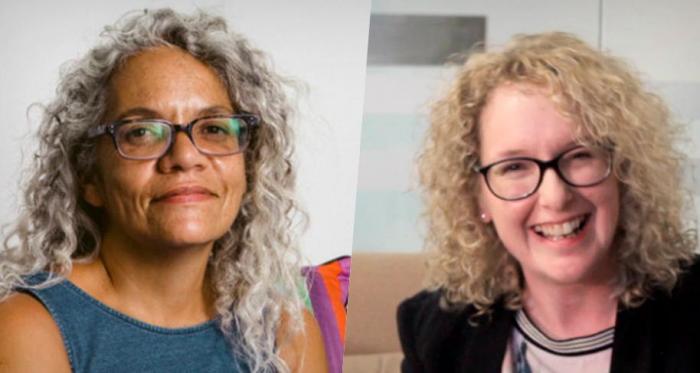 We're excited to announce that former Curtis Brown Creative student Sarah Quinn is providing a new BAME writing bursary for our Writing YA and Children's Fiction online course, taught by author Catherine Johnson. One talented writer of colour will receive a fully paid place on the 3-month course, which runs this Autumn.
Curtis Brown Creative wants to encourage and support greater diversity amongst students – and in doing so, to discover and foster exciting new voices for the future. This scholarship will be awarded to the applicant whose submission material shows the greatest potential and promise.
Sarah Quinn has already previously sponsored a place on one of the six-month London-based courses for a writer with low income. This new scholarship is specifically for writers of colour who can't afford the fee to join our online YA/Children's Fiction course. Sarah says: "The books we read as children and young adults shape our thinking and allow us to explore the world around us, through imaginative storytelling and characters we can relate to. It is so important that there are opportunities for writers, from all backgrounds, to tell those stories we haven't yet heard. I'm delighted to be sponsoring a scholarship for a writer of colour to work with the CBC team to create something new that young readers can't put down."
Catherine Johnson – acclaimed YA and children's book author and course tutor, says: "I am excited at the prospect of reading brand new work by emerging writers of colour. Children's stories hold a very special place in the British psyche, and the children's books world is crying out for original voices that can not only hold up a mirror for young readers, but provide a window into a million different worlds."
Since it launched in 2011, 49 of Curtis Brown Creative's students have gained major publishing deals. CBC has also offered other writing scholarships, but this is the first BAME-only opportunity – and the first scholarship for the Writing YA and Children's Fiction course.
In May, Kiare Ladner – the current HW Fisher-scholarship student on the Six-month novel writing course in London, gained a major publishing deal with Picador via Curtis Brown's Cathryn Summerhayes, for her debut novel Nightshift. And a further scholarship opportunity – The Marian Keyes Novel-Writing Scholarship (for a writer with low income) – is also currently open for applications.
To find out more about the Sarah Quinn BAME Writing Scholarship for YA and Children's Fiction, and visit www.curtisbrowncreative.co.uk.