Books
Curtis Brown Creative launch gift vouchers for aspiring novelists
Nov 24, 2016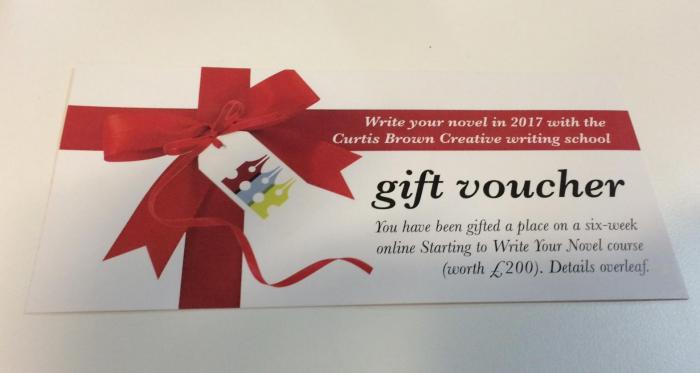 Following the success of its first two online novel-writing course for all-comers – in which more than 350 students have taken part – Curtis Brown Creative, the UK's only agent-led creative-writing school, is now offering £200 gift vouchers for its popular Starting to Write Your Novel course, so you can give loved ones the opportunity to begin writing their novel in 2017.

The voucher, which covers the full course fee, can be redeemed against any six-week Starting to Write Your Novel course in 2017 – the first of which begins on January 11th. Written and led by Curtis Brown Creative's Director Anna Davis, Starting to Write Your Novel consists of teaching videos, notes and tasks to help students to plan their first novel, make crucial decisions about story structure, characterisation, etc, and get stuck in to the writing. At the end of the course, the most promising student will be offered a free one-to-one tutorial with a member of the Curtis Brown literary-agent team.

To purchase a gift voucher, click here. To enrol on the January Starting to Write Your Novel Course, click here.