Books | Jul 19, 2017
Curtis Brown Summer Reads 2017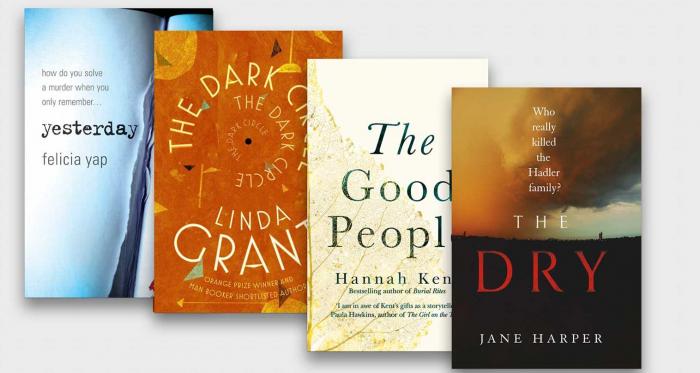 Curtis Brown authors have been highlighted as the best of this summer's reading in annual lists from newspapers and magazines.
The Daily Mail pick out Jane Harper's top ten bestseller The Dry and Hannah Kent's The Good People among their "Best Books for the Beach". Hannah Kent's novel about 1825 Ireland was also featured in The Times' "50 Best Fiction Books for Summer", and The Times also chose John Le Carre's Pigeon Tunnel and Mark O'Connell's To Be A Machine in their "50 Best Non-Fiction Books for Summer". The Irish Times also selected To Be A Machine by Mark O'Connell to be one of their "25 Books to Entertain and Enlighten".
The Guardian sought recommendations from writers for their hot books of the summer, and recommended were Alan Garner's The Weirdstone of Brisingamen, Howard Jacobson's Pussy, Fran Cooper's These Dividing Walls, Raja Shehadeh's Where the Line is Drawn, Linda Grant's The Dark Circle and Ann Patchett's Commonwealth.
Elif Shafak's latest novel Three Daughters of Eve was featured in the Financial Times "Summer Books: Fiction" selection, and Haruki Murakami's Men Without Women was a choice in their "Summer Books: Fiction in Translation" selection. Haruki Murakami was also popular with Vogue, who named Men Without Women one of their "Best Books Summer 2017".
For their list of "Summer Books for Every Kind of Warm Weather Reader", Elle have chosen Maile Meloy's Do Not Become Alarmed and Sarah Schmidt's See What I Have Done, which were also both selected for Entertainment Weekly's list of "Summer's Must Read Books".
Felicia Yap's "rich, rewarding debut" Yesterday is featured in The Pool's "Best Holiday Reading", just one of a number of thrillers picked out by newspapers as great summer reads. The Independent named Anthony Horowitz's Magpie Murders and Clare Mackintosh's I See You as two of their "17 Best Thrillers and Mysteries Summer 2017", and the Sun chose Lisa Jewell's "tense, clever page-turner" Then She Was Gone as one of their "Must-Read Books". For non-fiction, the Sun selected Phil Collins' "clever, unblinking" autobiography Not Dead Yet to complete the list.