Books | Mar 14, 2019
Curtis Brown Titles on Bestseller Lists in LBF Week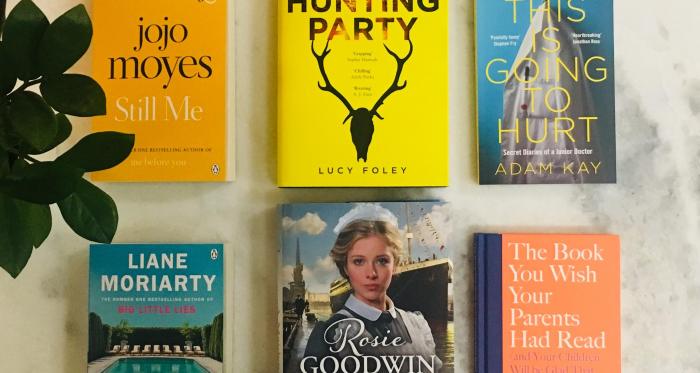 It has been an incredible week for Curtis Brown authors, with top ten bestsellers across hardback and paperback fiction and non-fiction.
Rosie Goodwin's A Maiden's Voyage, the fifth novel in her collection inspired by the Victorian 'Days of the Week' rhyme, boasts her highest new entry number at #3 on the Hardback Fiction list.

Instead of mapping out the 'perfect' plan, Philippa Perry offers a big-picture look at the elements that lead to good parent-child relationships in her book The Book You Wish Your Parents Had Read (and Your Children Will Be Glad That You Did), which has stormed to #7 on the Hardback Non-Fiction list.

Jojo Moyes and Adam Kay are still dominating the paperback lists. Still Me remains at #1 in the Fiction list since it's paperback release in early February, and This Is Going To Hurt sits at #2 after a record-breaking 43-week stint at the top of the Non-Fiction list.

Following the phenomenal success of Big Little Lies and it's star-studded HBO adaptation, Liane Moriarty's Nine Perfect Strangers comes straight in on the heels of Jojo Moyes at #2 on the Paperback Fiction list.

Lucy Foley has also found success in the Irish Book Chart with The Hunting Party, standing at #4 in Paperback and #14 in Hardback.