Books | Jun 10, 2020
CWA Dagger Awards 2020 Longlist Announced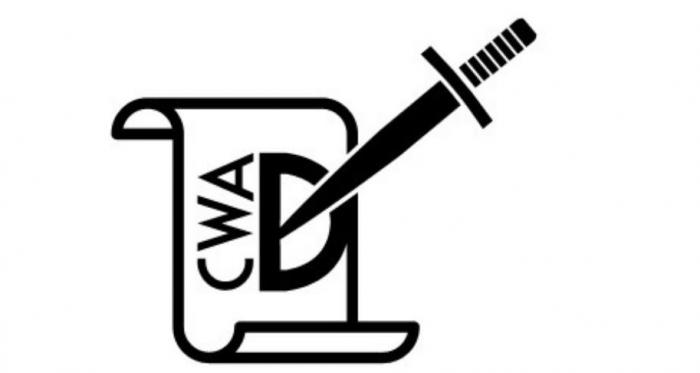 The Crime Writers' Association Dagger Awards 2020 longlist has been announced, featuring multiple Curtis Brown authors across the categories. The Dagger Awards are the premier literary crime writing awards in the UK. Nominated by publishers and judged by industry professionals the Dagger Awards represent the best crime writing in the industry. The Crime Writers' Association was founded in 1953 by John Creasey; its aim to support, promote and celebrate crime writers of both fiction and non-fiction and to promote their work.

Longlisted for the Gold Dagger, the award for the best crime novel are Lucy Foley with the best-selling The Guestlist (Harper Fiction), Claire Askew's What You Pay For (Hodder & Stoughton) and Silver (Wildfire) by Chris Hammer.

Felicity McClean's The Van Apfel Girls Are Gone (Point Blank) features on the John Creasey (New Blood) Dagger, the award for the best crime novel by a first-time author of any nationality first published in the UK in English, whilst The Bone Fire by Sarah Sykes (Hodder & Stoughton) has been included on the longlist for the Sapere Books Historical Dagger, the award for the best historical crime novel.

Jeffery Deaver, who has been previously awarded the Steel Dagger and Short Story Dagger has been longlisted once more for the Short Story Dagger for two short stories, The Bully (in Exit Wounds, edited by Paul B Kane and Marie O'Regan) and Connecting the Dots (in Invisible Blood, edited by Maxim Jakubowski).

Lisa Jewell has also been nominated for the Dagger in the Library, an award voted on exclusively by librarians and chosen for the author's body of work and support of libraries.

The CWA Dagger shortlist is due to be announced later this year, prior to the awards ceremony which will take place in October.