Books | Sep 9, 2020
Dara McAnulty wins the Wainwright Prize for UK Nature Writing 2020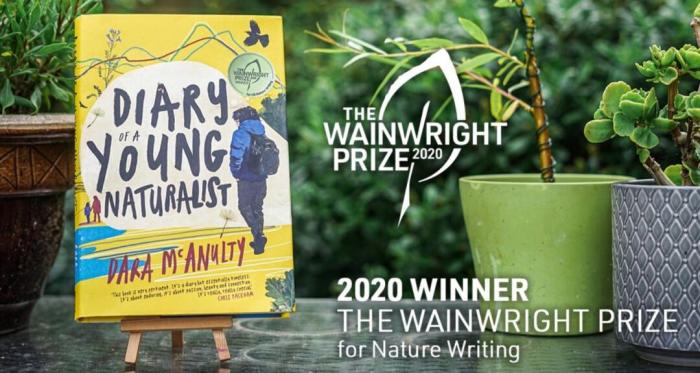 Dara McAnulty has won the Wainwright Prize for UK Nature Writing 2020 for his extraordinary debut Diary of a Young Naturalist. At just sixteen year's old, Dara is the youngest person ever to win a major literary prize.
Written when he was fourteen year's old, Diary of a Young Naturalist chronicles the turning of Dara's world and breaks the mould of modern nature writing. The book portrays Dara's intense connection to the natural world whilst also giving us a fascinating insight into his perspective as a teenager with autism juggling exams, friendship and a life of campaigning.

Now in its seventh year, the prize - named after nature writer Alfred Wainwright - is awarded annueally to the book which most successfully inspires readers to explore the outdoors and nurture a respect for the natural world.
This year's Nature Writing judging panel was chaired by TV presenter Julia Bradbury, and her fellow judges were: Geoff Duffield, Wildlife Trust volunteer and former publisher; Andrew Willan, Wealden Festival Director; Patrick Neale, Bookseller Jaffe & Neale; Jessica J Lee, Editor WillowHerb Review; Celia Richardson, Director of Communications and Insight, National Trust.