Actors | Sep 25, 2020
Dave Johns stars in new rom-com 23 Walks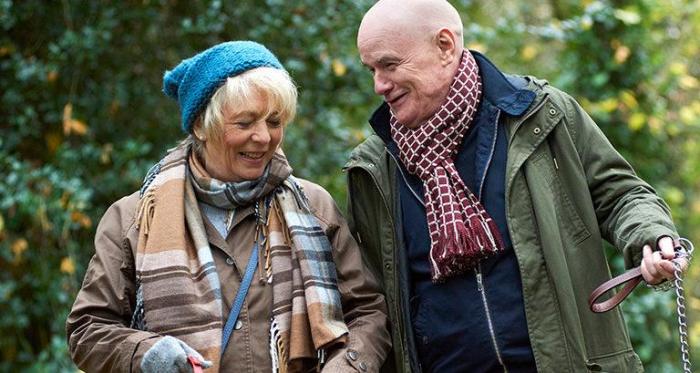 Dave Johns stars in new rom-com 23 Walks opposite Alison Steadman and written and directed by Paul Morrison.
Dave Johns played the lead role in Ken Loach's film I, Daniel Blake (Palme d'Or winner), winning Best Actor award at the British Independent Film Awards and Best Newcomer at the Empire Awards.

23 Walks is a gentle, sweet, funny, romantic story of love in later life. Set against the dramatic background of the changing seasons of one year, this series follows a couple in their sixties, Dave and Fern who get to know one another over the course of 23 dog walks.
Produced by Met Film Production, 23 Walks is getting a cinematic release in the UK from Friday 25th September on approximately 100 screens across the country. From Tuesday 22nd September you can access this link to find it in a cinema near you: https://www.parklandentertainment.com/page/home

On Thurs 24th Sept there is also a Preview screening of the film with a Q&A afterward with Paul, Dave and Alison. You can book tickets here: https://www.everymancinema.com/barnet/film-info/23-walks-uk-premiere#scroll