Theatre, Film and TV
David Farr's Troy airs on BBC One and Netflix
Jan 31, 2018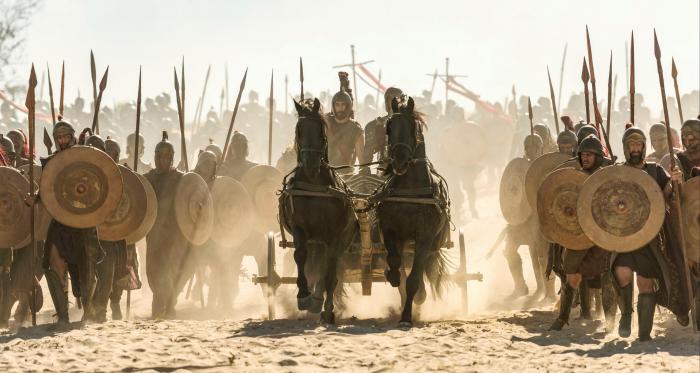 David Farr's epic fantasy drama Troy: Fall Of A City, with an episode written by Mika Watkins, airs in February on BBC One before moving to Netflix.
The show tells the story of the fall of Troy, an epic tale of mortals and gods, following the 'scandalous' love affair between Paris and Helen. David Farr's adaptation is told from the Trojan perspective, offering a new take on the notorious siege.
David Farr is a director for theatre, film and television. He is best known for his adaptation of John le Carré's The Night Manager. A total of 9.9 million people tuned in to watch the series finale and the show earned multiple awards and nominations. He is currently adapting his acclaimed feature film, Hanna, into a television series for Amazon.
Mika Watkins is a writer for television. Her original series Origin with Leftbank and Midnight Radio is set to air on YouTube Red in 2018. She has also recently been part of the writers room for NBC Universal's Amazon series Hanna.

"A provocative thriller hidden inside a historical epic…huge, ambitious, thrilling", says Digital Spy

"It's fit for a king…deeply human and intimate", says Metro

"A show with a twist…from the Trojan point of view it becomes a very different tale", says the Daily Mail

Troy will air on BBC One late February before moving to Netflix.