Translation Rights | Apr 22, 2020
Deirdre Bair, biographer and memoirist, dies aged 84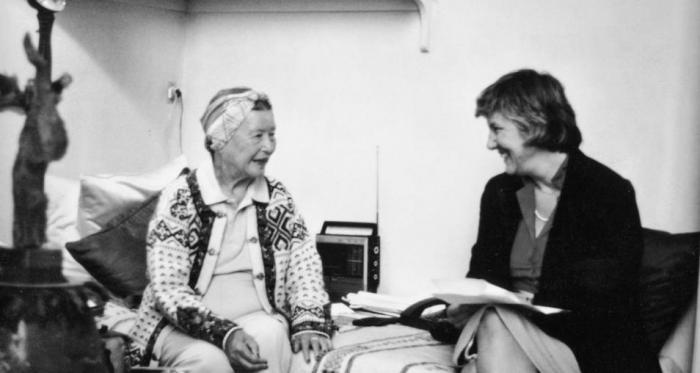 Deirdre Bair, the acclaimed biographer and memoirist, has sadly died at the age of 84.
Bair was the writer of multiple biographies, most notably of Samuel Beckett and Simone de Beauvoir – she called herself "an accidental biographer, one who had never read a biography before she decided that Samuel Beckett needed one and she was the person to write it".
She first wrote to Beckett requesting to write his biography in 1971. "The mail between New Haven and Paris was probably never again as swift as it was during that exchange," she said. "A week to the day after I mailed my letter, I received his reply." To her shock, Beckett said, "Any biographical information I possess is at your disposal," adding that "if you come to Paris I will see you."
Samuel Beckett: A Biography was published in 1978, and in 1981 she won a National Book Award in 1981 for the paperback release. Her biography of Simone de Beauvoir was also years in the making and written with its subject's cooperation. It was published in 1990, with The Times Book Review naming it one of the best books of the year.
Bair later wrote biographies of the writer Anaïs Nin (1995), the psychiatrist Carl Jung (2003), the illustrator Saul Steinberg (2012) and Al Capone (2016). Her memoir, Parisian Lives, which told the story of how she wrote Beckett's and de Beauvoir's biographies, was published in 2019 to rave reviews; the New York Times said "this book clamors for love, sympathy, recognition; it rejects the concealments necessary to preserve certain forms of dignity, certain forms of injustice".