Books | Nov 21, 2019
Emer McLysaght, Sarah Breen and Vicky Phelan win at the Irish Book Awards 2019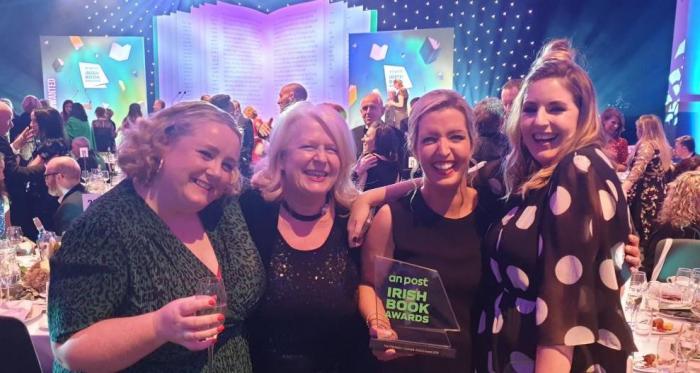 Emer McLysaght, Sarah Breen and Vicky Phelan were amongst the winners at the 2019 An Post Irish Book Awards.
McLysaght and Breen's Once, Twice, Three Times an Aisling took home the title of National Book Tokens Popular Fiction Book of the Year. This is the second year running that an Aisling title has won this category, The Importance of Being Aisling being 2018's winner, making McLysaght and Breen the first authors to win this award back-to-back.
Phelan's inspiring memoir Overcoming, written with Naomi Linehan, won the RTÉ Radio 1 Listeners' Choice Award. Phelan's story of resilience and hope after she unearthed the CervicalCheck medical and political scandal has resonated with people all over Ireland, and broadcaster Ray D'Arcy has championed the book since it's nomination, calling her "a national hero".
Commenting on this year's winners, chairperson of An Post Irish Book Awards, Maria Dickenson, said: "Every year the competition seems to get fiercer, and the bar raised even higher – and this year is no exception, as the quality of the award winners demonstrates.

This year, over 115,000 votes were cast by the public to select the winners in each category. Readers are now being asked to vote for their overall An Post Irish Book of the Year in which Overcoming and Once, Twice, Three Times an Aisling are both nominated. You can vote here, the winners will be announced in January. Last year's winner was Notes to Self by Emilie Pine.
Once, Twice, Three Times an Aisling is published by Gill Books in Ireland and Michael Joseph in the UK.
Overcoming is published by Hachette Ireland.
Both titles are available from Dubray, Easons, Amazon and all good book shops.