Books
Emma Hooper shortlisted for Frank Hegyi Award
May 19, 2017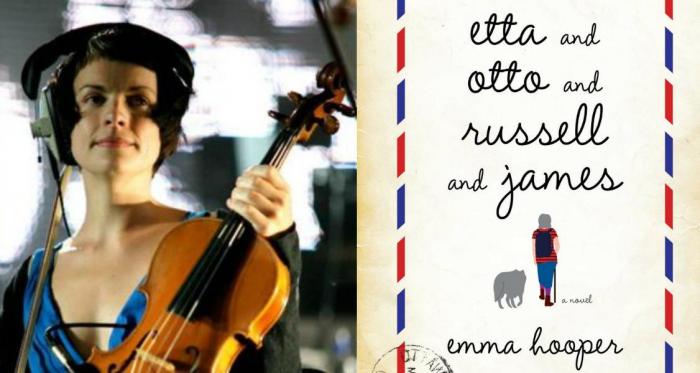 Emma Hooper has been shortlisted for her book Etta and Otto and Russell and James for the Frank Hegyi Award for Emerging Authors, which is awarded to a Canadian author who has not already won a major literary prize.

Etta and Otto and Russell and James describes Etta's walk, at the age of eighty-two, to fulfil her greatest wish of seeing the sea. She gets up very early one morning, takes a rifle, some chocolate, and her best boots, and sets off on the 2, 000 miles to the water. Meanwhile her husband Otto waits patiently at home, left only with his memories. Their neighbour Russell remembers too, but differently - and he still loves Etta as much as he did more than fifty years ago, before she married Otto.

Emma Hooper currently lives in the UK and teaches pop-music sociology at Bath Spa university, as well as touring with her viola-accordion-saw-and-loop-pedal solo act Waitress For The Bees and her quartet Stringbeans. Etta and Otto and Russell and James is her debut novel and has been published in 23 territories and 18 languages. Her next book, A Long Sound, A Low Sound, will be published by Penguin Canada in 2018.

The winner of the award will be announced on 10th June at a ceremony at Ottawa's Prose in the Park literary festival. They will receive $500 and a two-year Ottawa Independent Writers membership. For more information about the award, click here.