Translation Rights | Dec 16, 2019
Felicia Yap and Anthony Horowitz featured in the Honkaku Mystery Best 10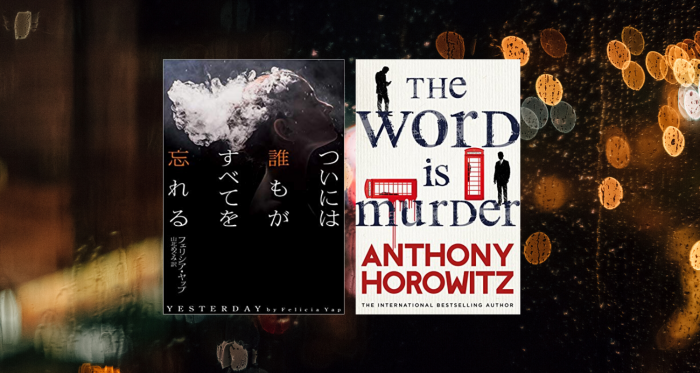 The official Honkaku Mystery Best 10 was announced this month and both Felicia Yap and Anthony Horowitz were featured in the annual Japanese mystery guide. Horowitz took the No.1 spot for the second year with The Word is Murder and Felicia Yap was ranked at No.8 with Yesterday.
Founded in 2000, the organisation that produces the prestigious Best 10 list was established for authors who write honkaku (which translated into Japanese means authentic).
The Word is Murder is the first of a recent crime series by Horowitz and has so far been published in 9 languages, including Romanian, German and Korean. It also made No.1 on Weekly Bungei Shunju's Mystery Best 10 for 2019, another acclaimed crime list in Japan.
Felicia Yap's staggeringly inventive debut Yesterday has been described as "multi-faceted, clever and with a series of challenging twists [...] a fast, rewarding and entertaining read that challenges and dares to try and do something new in the thriller stakes" by Crime Time. As well as Japanese, it has been translated into 12 languages.