Books | Apr 14, 2021
FIRST PERSON SINGULAR by Haruki Murakami at Number 2 on the UK bestseller list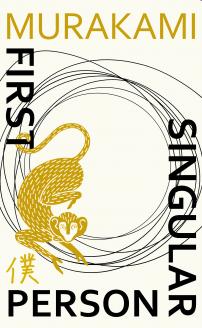 A mind-bending new collection of short stories, First Person Singular by Haruki Murakami is Number 2 on the UK bestseller list just one week after publication. Published by Vintage on April 6th, First Person Singular is the latest book from the unique, internationally acclaimed author of Norwegian Wood and The Wind-up Bird Chronicle.

First Person Singular was a Guardian and Sunday Times 'Books of 2021' Pick, and features eight stories, all told in the first person by a characteristically Murakami narrator. From nostalgic memories of youth, meditations on music and an ardent love of baseball to dreamlike scenarios, an encounter with a talking monkey and invented jazz albums, the stories challenge the boundaries between our minds and the exterior world.

Philosophical and mysterious, the stories in First Person Singular all touch beautifully on love and solitude, childhood and memory, with a signature Murakami twist.