Theatre, Film and TV
Freddy Syborn's Bounty Hunters premieres on Sky One
Oct 25, 2017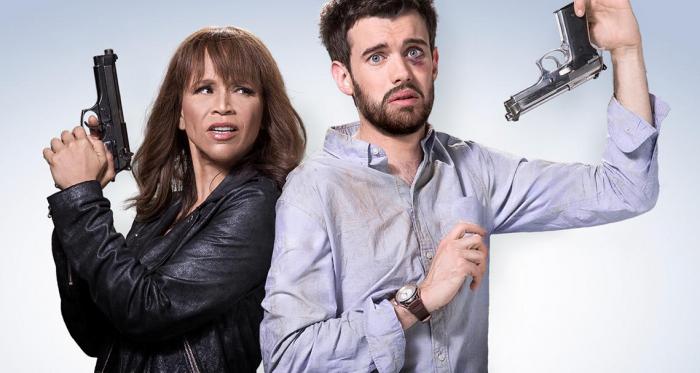 Freddy Syborn's Bounty Hunters, co-created and co-written with Jack Whitehall starts 25 October.
Whitehall stars as hapless Barnaby Walker who unwittingly finds himself the target of a dangerous network of criminals after he attempts to help save his father's dodgy business, saved only by the assistance of no-nonsense bounty hunter Nina, played by Rosie Perez.
Freddy is a writer for TV. He previously worked with Whitehall on their series Bad Education and his Sky Little Cracker. He also wrote and created Cockroaches a six part comedy for ITV2. Freddy is also a prizewinning playwright with work staged in London, Edinburgh and Cambridge. His book about comedy, A Good Bullet, was one of the Independent's books of the year 2013. His joke-writing credits include A League of Their Own, Never Mind the Buzzcocks, Comic Relief, 8 out of 10 Cats, Mock the Week, Stand Up for the Week and Big Brother's Big Mouth.
Bounty Hunters premieres on Sky One, 25th October at 10pm.

Catch the trailer here: