Theatre, Film and TV | Jan 27, 2020
Funeral Flowers at The Roundhouse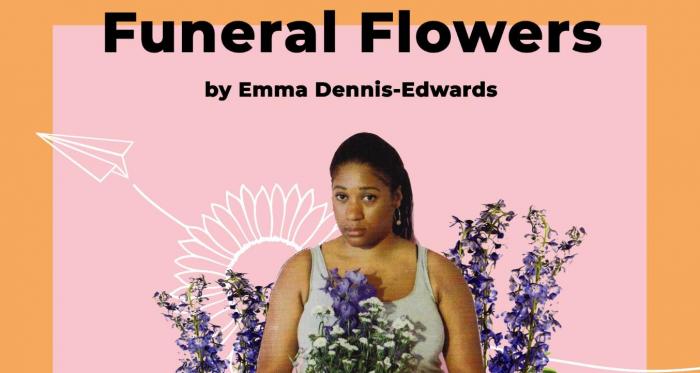 Funeral Flowers, written and performed by Emma Dennis-Edwards and directed by Jessica Edwards returns, this time to The Roundhouse.
The play tells the story of Angelique, 17, who dreams of being a florist. Part poetry, part play; we are taken on a journey of young girl with her mum in prison left to navigate the care system and the recurring threat from her boyfriend's gang. The show has been co-produced by Ann Akin and her company Harts Theatre Company.
Praise for Funeral Flowers...
★★★★★"Impassioned, urgent storytelling like this deserves a big audience" – To Do List
★★★★★"Bursting with power and intense immediacy"- A Younger Theatre

★★★★★ "Funeral Flowers is a deeply upsetting and incredibly important one-woman show with a powerful script, top-quality acting and a storyline so sad it leaves several of us in tears." -The Up- Coming

★★★★★"Beautifully written in a poetic but conversational style, Funeral Flowers is an unforgettable, intense experience" - BritishTheatre.com
★★★★★ "Funeral Flowers is a beautifully presented illustration of a woman whose strength and determination see her through dark times until she is allowed to blossom" – Marbles Magazine
★★★★ "Funeral Flowers is permeated with Dennis-Edwards' warmth as a performer and a writer. She has a superb ear for the rhythms of speech." The Stage
The show runs from Wednesday 5th - Saturday 8th February and tickets are available here