Theatre, Film and TV | May 17, 2018
Galway International Arts Festival 2018 Programme Announced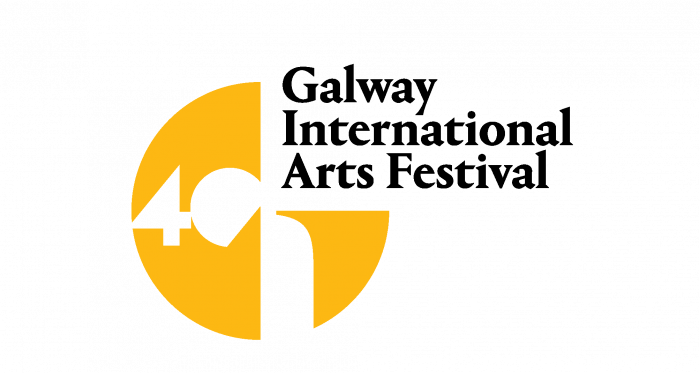 The programme for the Galway International Arts Festival 2018 – GIAF18 – has been released. The GIAF18 will run from 16-29th July 2019.

A new theatre installation by Enda Walsh, Office 33A, will be on show. This is the fifth in a series of installations by Enda collectively known as Rooms, which toured New York in 2017. In Office 33A, the voice of an administrator in a waste management company is still heard in his office as he recalls the love he found and how he must keep that love alive.

Sam Yates will be directing Incantata. Written in memory of the artist Mary Farl Powers by poet Paul Muldoon, Incantata is an attempt to understand the void that remains following the death of a close friend and lover.

Furniture, written by Sonya Kelly, is a new Irish play made up of three short plays about chairs and tables and the people who love them. It is a playful new piece about perceptions and possessions told through the lives of six individuals.

Shelter, written by Cristin Kehoe will also be performed at GIAF18. Shelter is a portrait of life on the edge, following marginalised homeless people who occupy an abandoned building. It is at turns brutal, touching and funny in its portrayal of those whose lives are washed over in the name of progress.

Enda has had a strong relationship with Galway City and the Galway International Arts Festival from the very beginning of his writing career. Recently the festival, along with Anne Clarke's Landmark Productions, have produced his plays, Misterman and Ballyturk. His play, Arlington, had its world premiere at the Galway International Arts Festival in July 2016 and his latest opera, The Second Violinist, premiered at the festival in July 2017. In 2013 he was awarded an Honorary Doctorate by Galway University.

Sam Yates is an award-winning film and theatre director. He was voted one of Screen International's Stars of Tomorrow in 2016, named a rising star in The Observer, and featured in GQ Magazine's Men of the next 25 years. Yates has been described as "a major talent" in The Guardian newspaper and "a director of unusual flair" in The Observer.

Sonya is an Irish writer and actor. Her début solo show, The Wheelchair on My Face: a look back at a myopic childhood, won a Scotsman Fringe First Award at the Edinburgh Fringe 2012. How To Keep An Alien, produced by Rough Magic, opened at the Dublin Fringe, winning Best Production at the Dublin Fringe, 2014. It toured nationally and to the Brisbane Festival, Traverse in Edinburgh, Soho Theatre, The Irish Arts Center in New York, and the Auckland Arts Festival in New Zealand .

Cristín is a playwright and English teacher based in Dublin. Her debut play, Shelter, has previously received a public reading during the Galway Arts Festival in 2016 at Druid's Mick Lally Theatre. In 2014 Cristín finished the MFA in Playwriting at The Lir Academy. In September 2014, Shelter was included as part of Scripted in the Dublin Fringe Festival. Her previous play, This is the Day was written for Dublin Theatre Festival's Play On initiative and was part of DTF's Play On showcase at the Project Arts Centre in October 2012. Cristín is currently under commission with Druid Theatre Company.

Tickets for Office 33A can be bought here.
Tickets for Incantata can be bought here.
Tickets for Furniture can be bought here.
Tickets for Shelter can be bought here.

You can find the full programme for GIAF18 here.