Actors | May 31, 2019
Good Omens Lands on Amazon Prime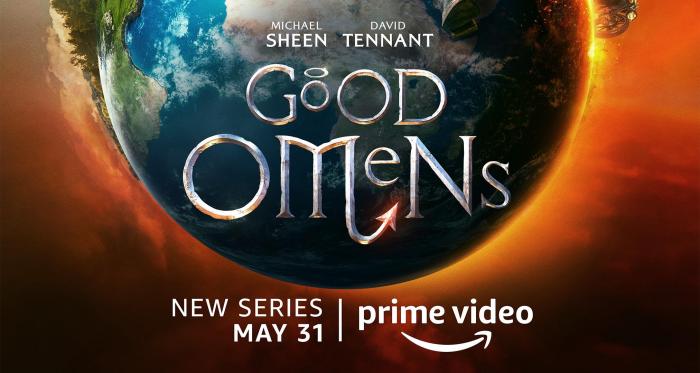 Based on the book by Terry Pratchett and Neil Gaiman and directed by Douglas McKinnon, Good Omens follows a fussy Angel (played by Michael Sheen)and a loose-living Demon (David Tennant) who've become overly fond of life on Earth. They are forced to form an unlikely alliance to stop Armageddon.
The series stars Ned Dennehy and Ariyon Bakare as Hastur and
Ligur, the Dukes of Hell respectively. Danny Mays plays Arthur Young and Mark
Gatiss plays Mr. Harmony. The series also includes Nicola Harrison as Newt's
Mother, Natham Amzi as Smythe and Scott Arthur as Young Shadwell.
You can watch all 6 episodes on Amazon Prime now and the series will
air on BBC2 later this year.