Presenters | Mar 16, 2022
Grayson and Philippa Perry return with series 3 of Grayson's Art Club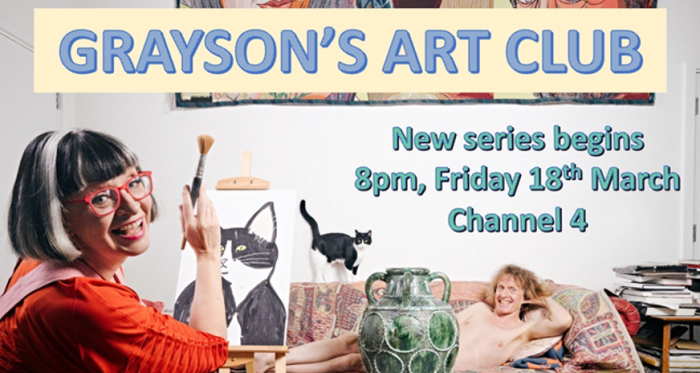 Grayson and Philippa Perry return with series 3 of Grayson's Art Club.
Armed with a new set of themes, Grayson's Art Club represents the ever-changing mood of the nation.
Grayson will speak with celebrity guests and high-profile artists who'll share insights into their processes and will feature art made by the great British public.
The six-episode run will see Grayson incorporate weekly themes for members of the public to submit artwork to.
Airing on Friday 18th March at 8pm on Channel 4