Presenters | Jun 7, 2018
Grayson Perry coordinates the Royal Academy 250th Summer Exhibition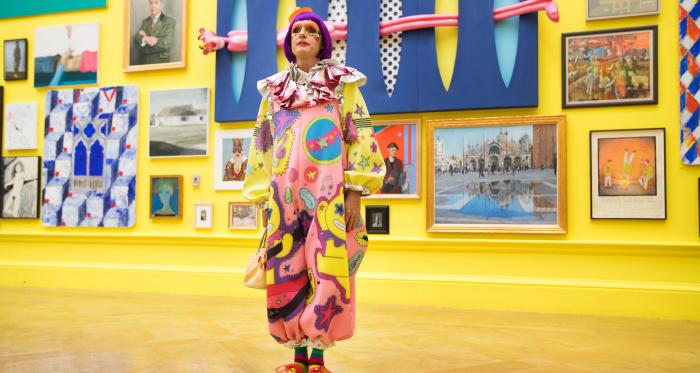 Grayson Perry is at the helm of this year's Royal Academy Summer Exhibition, as it celebrates its 250th year.

Along with a committee of fellow artists, Grayson has handpicked over 1,300 artworks in an array of mediums from the hopeful Academicians, making this the world's longest-running and largest open submissions exhibition.

BBC Two have gone behind the scenes to show us the process of curating and hanging this unique exhibition and follow aspiring artists from across the nation who submitted their work in hope of a place in this hallowed institution.

Grayson's boundless vibrancy in his role as the coordinator doesn't stop with the bright yellow walls inside the academy, as his name appears on exuberant, Perry original banners on Piccadilly.

The exhibition will run from 12th June – 19th August 2018, tickets are available here.
Royal Academy Summer Exhibition 2018 airs on BBC Two on 16th June at 9pm.