Presenters
Grayson Perry sells out London Palladium with 'Just Be Yourself'
Oct 30, 2017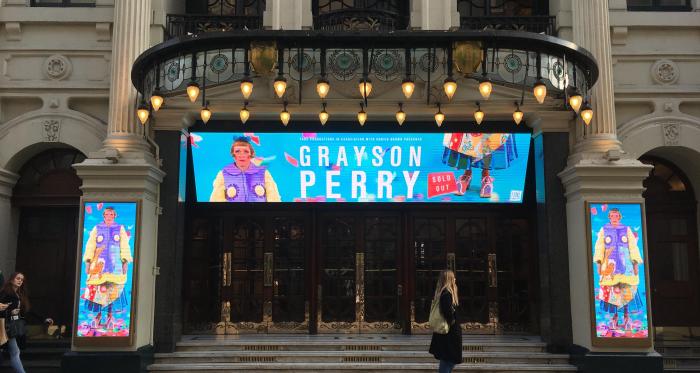 Grayson Perry brings Just Be Yourself to the London Palladium.

Following the success of his show Typical Man in a Dress last year and the best-selling book The Descent of Man, Grayson Perry, alongside Fane Productions, leads an evening of discussion; questioning what it is to be man and the future of manliness in our modern world.
The sold out Just Be Yourself takes place on Thursday 2nd November 2017 at the London Palladium.