Presenters
Grayson Perry Wins Writer of the Year at GQ Awards 2016
Sep 7, 2016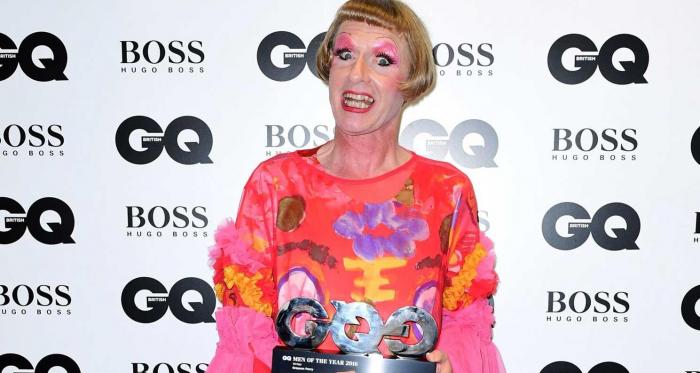 Grayson Perry has won 'Writer of the Year Award' at the GQ Awards 2016.
As described in the recent GQ Winners article:
"In 2016, Perry has focused his sights on the state of contemporary masculinity. The constructed and emotionally charged 2016 Channel 4 documentary All Man struck a chord with many young men of Britain, and he is continuing his work enlightening work with his upcoming book, The Descent of Man.
GQ's Writer of the Year 2016 is one who writes artfully as you would anticipate, but more crucially with a deep-rooted desire to help, to educate and to change."
The Descent of Man will be published by Penguin in October 2016.
Tickets for Grayson's upcoming tour Typical Man in a Dress are available to book here.