Books | Jul 8, 2014
Summer Reads 2014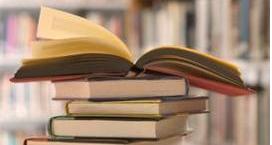 The Sunday Times, Irish Times and Good Housekeeping have both released their recommended reads for summer 2014.
The Sunday Times has selected
Emma Healey
's
Elizabeth is Missing
and
Damian Barr
's
Maggie and Me
as the top choice fiction and nonfiction titles respectively.
Elizabeth is Missing
is Emma Healey's debut novel. Maud has been getting forgetful and keeps buying peach slices when she has a cupboard full. In spite of this she is determined to discover what has happened to her friend, Elizabeth, and what it has to do with the unsolved disappearance of her sister Sukey, years back, just after the war.
Elizabeth is Missing
a is fast-paced mystery with an unforgettable voice.
Elizabeth is Missing
has also made it to No.7 on to the Irish Times' Top 25 "Summer Books that sizzle –whether it's sunny or not".
Jojo Moyes
' latest novel,
The One Plus One
, also features on the list at No.4, as well as
Sinead Crowley
's
Can Anybody Help Me?
at No.13, and
Donna Tartt
's
The Goldfinch
at No.20.
The Sunday Times' top choice in the nonfiction selection is Maggie and Me, by Damian Barr. In October 1984 an IRA bomb blows apart the Grand Hotel in Brighton. Miraculously, Margaret Thatcher survives. In small-town Scotland, eight-year-old Damian Barr watches in horror as his mum rips her wedding ring off and packs their bags. He knows he, too, must survive. Maggie and Me is a touching and darkly witty memoir about surviving Thatcher's Britain; a story of growing up gay in a straight world and coming out the other side in spite of, and maybe because of, the Iron Lady.
Further recommendations from the Sunday Times for summer 2014 include:
The Lemon Grove
by
Helen Walsh
,
The Shock of the Fall
by
Nathan Filer
,
Andrew's Brain
by
E.L. Doctorow
,
Bad Monkey
by
Carl Hiaasen
,
Hanns and Rudolf
by
Thomas Harding
,
The Man Who Couldn't Stop
by
David Adam
,
Into the Woods
by
John Yorke
,
Tenth of December
by
George Saunders
and recent Bailey's prize shortlist title,
Burial Rites
by
Hannah Kent
.
Harriet Lane
's newly published second novel,
Her
, is also a fiction pick.
Her
is the story of a seemingly innocent friendship that slowly develops into a dangerous game of cat and mouse. On the face of it, Emma and Nina have very little in common. Isolated and exhausted by early motherhood, Emma finds her confidence is fading fast, while Nina – sophisticated, generous, effortlessly in control – seems to have all the answers. As Nina eases her way in to Emma's life it soon becomes clear that Nina wants something from the unwitting Emma – something that might just destroy her.
A number of thrillers have also made it in to the top fiction choices, including
A Delicate Truth
by
John le Carré
,
Treachery
by
S.J. Parris
,
The Corporal's Wife
by
Gerald Seymour
and
William Boyd
's James Bond title,
Solo
. Recklessly motivated by revenge, James Bond is about to go solo. 007 is sent to stop a civil war in the small West African nation of Zanzarim, when he undergoes a scarring experience that compels him to ignore M's orders in pursuit of justice. Even if Bond succeeds in exacting his revenge, a man with two faces will come to stalk his every waking moment.
Good Housekeeping has also selected their Books of the Month for July 2014, which include: The Way Back Home by Freya North, Her by Harriet Lane, The Broken by Tamar Cohen, Elizabeth Is Missing and Emma Healey and Casebook by Mona Simpson.