Books | Oct 26, 2018
Irish Book Awards Shortlist 2018 announced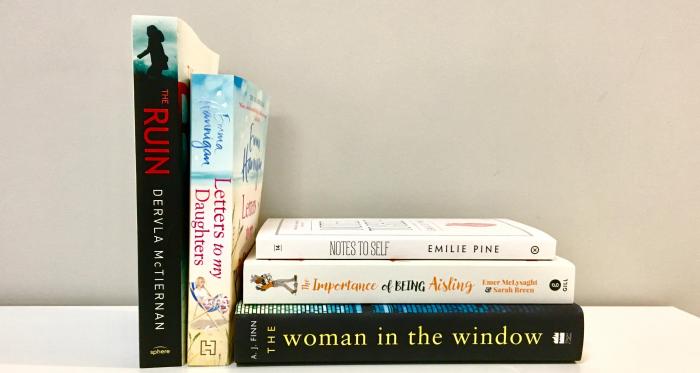 Works by several Curtis Brown authors have been shortlisted for the Irish Book Awards. With 16 categories, both established writers and newcomers have been recognised.
Bestselling, The Importance of Being Aisling by Emer McLysaght and Sarah Breen, and Letters to My Daughter by the late Emma Hannigan have been included in the Popular Fiction Book of the Year category.
Notes to Self by Emilie Pine, a recent bestseller and the subject of huge critical acclaim has been shortlisted in two categories, Newcomer of the Year and Nonfiction Book of the Year.
Both A.J. Finn's The Woman in the Window and The Ruin by Dervla McTiernan have been shortlisted for the Listener's Choice Award. The Ruin has also been shortlisted for the Crime Fiction Book of the Year.
The awards chairperson, Maria Dickenson of Dubray Books, said: "This year's shortlist once again demonstrates the wonderful wealth of writing talent we have in Ireland … we're immensely proud of what we've achieved with the Irish Book Awards through a broad coalition of readers, publishers, writers, booksellers, librarians and media" (The Irish Times).
The public are also being encouraged to cast their vote online.
The winners will be announced at a ceremony in Dublin on November 27th.