Theatre, Film and TV
James Graham and Jeremy Herrin's Labour of Love opens in the West End
Oct 4, 2017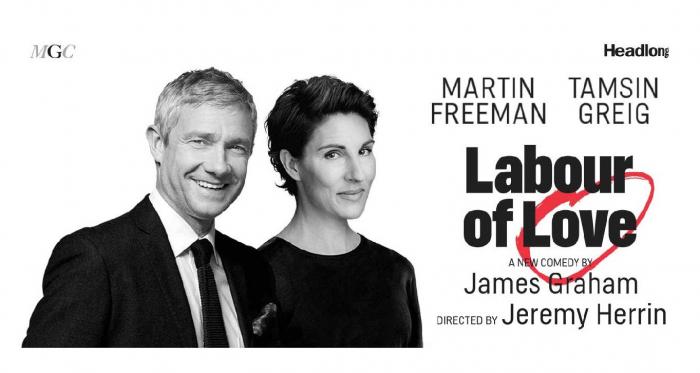 Labour of Love, written by James Graham and directed by Jeremy Herrin, opens at the Noel Campbell Theatre in London's West End.
The play follows the romance between Labour MP David Lyons, who cares about modernisation and "electability" and his constituency agent Jean Whittaker who cares about principles and her community, against the backdrop of the Labour Party over 25 years.
The show opened to excellent reviews.
"Valid and valiant response to where Labour are now" The Telegraph****
"At the age of 35, James Graham is currently Britain's busiest playwright. With his new play Labour of Love, he continues to stake his claim to be one of its very best." Whats on Stage*****
"A light-on-its feet canter through the past 27 years of the Labour party, it neatly encapsulates the uneasy alliance between old and New Labour in the bumpy romance between a constituency agent and a Blairite MP." The Guardian****
James is a playwright and writer for film and television. He currently has another play in the West End, Ink, which transferred to the Almeida in September to critical acclaim.
Jeremy is a director for theatre. In 2012 he directed another of Graham's plays, This House at the National, which was named one of The Stage top 100. In 2013 he replaced Rupert Goold as artistic director of Headlong Theatre.
Labour of Love runs until 2 December. Book tickets here.