Theatre, Film and TV | Jan 7, 2019
James Graham's Brexit drama, directed by Toby Haynes, airs on Channel 4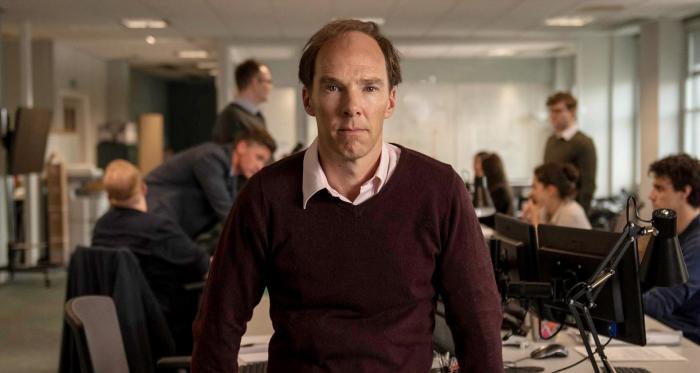 Brexit: An Uncivil War, a one part special written by James Graham and directed by Toby Haynes, airs on Channel 4 at 9pm on the 7th January.
Starring Benedict Cumberbatch, the drama tells the story of political adviser and strategist Dominic Cummings, in a revealing behind-the-scenes look at the Leave campaign running up to the 2016 European referendum.
Cumberbatch stars alongside Rory Kinnear, Liz White and Kyle Soller. HBO will broadcast the film in the USA at 9pm on 19th January.
★★★★★ "A thrilling romp through the referendum"-
"What Graham has produced is an engrossing second draft of history, one that amid all the continuing mayhem offers some kind of manageable perspective on a raging nation governed by charlatans and manipulated by algorithms."-
The Independent
"No one is coming out of this happy. And that, actually, is perhaps the best thing one can say about a potentially polemical political drama like this. It doesn't point the finger at the voters of either side, it's never heavy-handed, and in focusing seriously and studiously on the phrase-making and focus-grouping and nefarious online data gathering and all manner of deceitful acts of wonky shithousery that went on behind the scenes, it will make you more furious than ever, no matter your vote or conviction." -
GQ
The trailer for Brexit: An Uncivil War can be viewed here.