Theatre, Film and TV
James Graham's Ink opens in the West End to rave reviews
Sep 21, 2017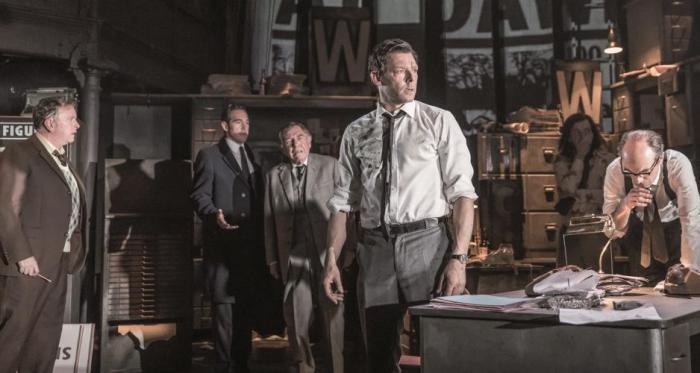 Ink, written by James Graham, opened in the West End on Tuesday to incredible critical reception.
The Evening Standard ***** Full Review
"How's this for an achievement: the two West End theatres within a hundred metres of each other on St Martin's Lane are both playing host to new plays by James Graham ... Ink is a welcome sort of theatre: political without being preachy, contemporary without necessarily being set in the present and, crucially, rich in entertainment value with its continual supply of zinging, witty lines."
The Times **** Full Review
"More instantly compelling than any clickbait and sharper than a paper cut, Ink transfers from the Almeida in a production ... that is thoughtful as well as thrillingly dynamic and rambunctiously entertaining. It's so packed with incident and ideas that it's sometimes almost breathless — but its ferocious grip never slackens."
Time Out ***** Full Review
"Exclusive: Rupert Murdoch triumphs in West End stunner!"
James Graham is a playwright and film and television writer. Another of his plays Labour of Love begins previews in the West Ends Noel Coward Theatre next week.
Ink is at the Duke of York Theatre. Buy tickets here.