Theatre, Film and TV | Apr 13, 2018
Jeremy Herrin's production of The Moderate Soprano transfers to the West End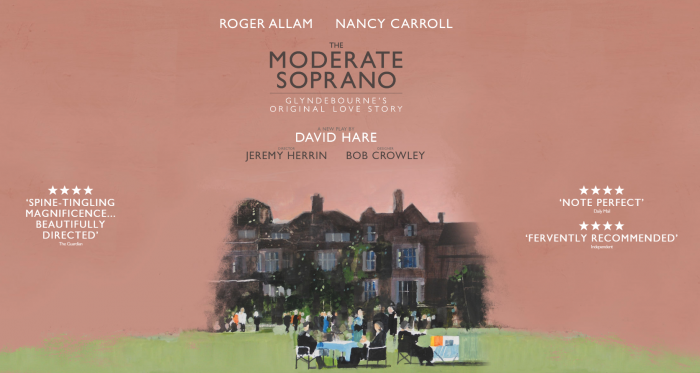 The Moderate Soprano, directed by Jeremy Herrin, has transferred to the West End, after its sold-out run at Hampstead Theatre.

Written by David Hare, The Moderate Soprano, follows the love story at the heart of the foundation of Glyndebourne. John Christie's formidable vision, born out of his adoration for the beautiful soprano Audrey Mildmay and his innate passion for opera, became a gift to the nation, revered the world over.

Jeremy Herrin trained as a theatre director at both the National Theatre and the Royal Court, where he became Deputy Artistic Director in 2008. Jeremy replaced Rupert Goold as Artistic Director of Headlong Theatre in September 2013. Jeremy recently directed Olivier award-winning play, Labour of Love, written by James Graham.

Reviews for The Moderate Soprano:
"Rich, funny...deeply moving." Michael Billington, The Guardian ★★★★

"A tight and polished production...extremely capable directing." Daniel Amir, The Up Coming ★★★★
The Moderate Soprano is on at the Duke of York's Theatre from April 6th to June 20th 2018. Tickets can be bought here.